What Not to Expect
If you're expecting to read another "Where to Get Ideas From When You Have Blogger's Block" type of post, then I'm sorry to disappoint you.
For some reason, I thought the 8,997,624 posts already written about that would have done the trick. But if you're desperate, and the usual tips like driving alone, relaxing or connecting with nature haven't helped, then Danny Brown has some of the best 25 resources for you.
A Peek at My Drafts
I have 60 plus unfinished posts and ideas sitting in my Drafts folder right now! Ridiculous, I know – but what can I say?
In all honesty, about half will get tossed in the trash. Not because the ideas suck or that they're poorly written – Nope!
But because:
There's one that announces the arrival of the iPad – damn it I just spoiled the surprise for you!
Another about Thanksgiving – maybe I can make it so it sounds Christmasy.
One about Tweeb – the brand new Twitter Analytics App for the iPhone – Uhh…brand new back in January!
Five that just have a title and nothing else – as if I'm gonna' remember what my brilliant thoughts were at the time.
And 50 something others where I simply got lazy or wanted to publish something else first.

And here I am, once again, writing about something other than what I already started days, weeks, or months ago.
But I guarantee you, that I will finish and publish the one's that are worth my time and yours!
It's Not the End of the World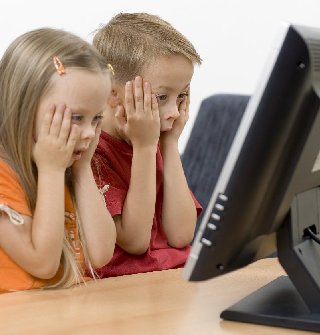 Have you ever not had a post ready and all of a sudden started panicking about what to do next cause you're on a tight posting schedule?
Luckily, I don't have a schedule – of any kind for that matter. Although, every one and their mother says I should and they're right! But that's what New Year Resolutions are for – so I'll be working more on that in 2011 :).
In all honesty though, do you even know or remember what blogs publish at what time or on what days?
Let's say it's Monday's, Wednesday's and Friday's at noon. Would you not come back at 5 pm? Would you not come back on Friday if they didn't have anything for you Wednesday? Of course you would! You might be a little disappointed but I'm sure you'll sleep just fine.
If you have a schedule – which I highly recommend that you do (reminder to self) – then do your damn hardest to abide by it. Consistency is good and your readers rely on you. But if you miss a time or day here and there, don't sweat it.
If you're not a problogger or a behemoth blogging empire, then probability is that people won't remember your publishing days anyways. I certainly don't. And if I do, they'll occasionally slip my mind.
In the grand scheme of things, it's not the end of the world nor the death of your blog. Your readers aren't going to forget you, your business won't crash, your reputation won't go to hell, your husband will still love you and your cat will continue to curl up next to you when you type.
Just don't make a habit of it – is all I'm saying.
Life sometimes gets in the way, but if you're passionate about your blog and are dedicated enough, then you'll make the time. You wont stray too far from your self-imposed schedule. You'll write the next great post with killer content.
Why?
Because it's important to you
Because it's a priority
Because you love what you do
Because you care
Because you're disciplined
I went on vacation earlier this month and didn't publish anything for a week except for one of my (in)famous SuperPost Sunday's. But I managed to keep tweeting, commenting and engaging – just less regularly.
And what do you know? My readers were still here when I came back. Thank you kindly – I appreciate every single one of You :)!
Frequency
What I do notice however, is frequency.
I know that ProBlogger publishes at least one post a day, much like Famous Bloggers and Social Media Examiner.
I know that Danny Brown has at least 4 a week and that Tristan Higbee is like the R2 D2 of blogging.
I know that Mashable will bombard you with 20 or more and that the occasional one from ViperChill and the scientific mind of Dan Zarrella, are well worth the wait.
If Mashable was to go a day or two without publishing, then I'd worry that they've been hacked or that Petey took everyone on a 2 day beauty spa spree. But I'd keep coming back.
If Dan, hasn't published in a week, I know whatever analysis he's preparing is bound to be insightful.
And if Darren Rowse or Brian Clark go MIA for a few days, then who cares? Whatever they spurt out is like hitting the jackpot anyways. People will continue to wait for the golden pennies to roll.
But again, that's my opinion and mine alone.
Don't get me wrong. I'm not telling you to slack off and ignore your blog for weeks on end. Hell no! I'm just telling you to relax and breathe if you miss a scheduled posting.
People are more forgiving than you think and they will return as long as you give them good reasons to.
So what do I do if I have nothing to post?
Well, I just did!
Now it's your turn!
Do you have a posting schedule? What do you do if you're late in publishing? Any other thoughts you'd like to share?
[image credit: via EPMonthly]