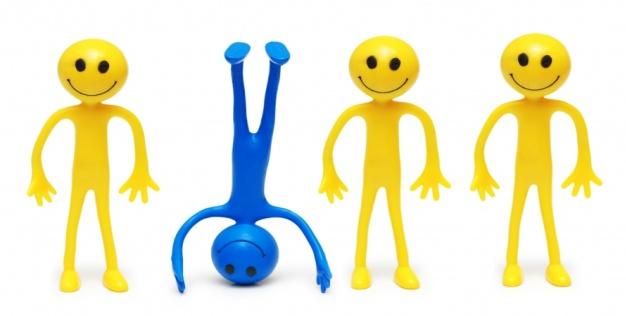 Hello My Lovelies,
I hope you're ready for round 5 of Bring IT! (This should have been a direct link to the series, but for some annoying reason, my links to categories isn't working properly! Grrr…Sorry about that folks, you'll just have to do it the old fashioned way until I screw on my techie hat.)
So, I decided not to pierce your eardrums again by telling you how amazing this series has been so far and how generous people have been in sharing their thoughts. You'll just have to go see for yourself.
Dammit! I think I just deafen'd you a little more. Ooops ;)!
So, I've got a good question for you to chew on. You may wanna' start sharpening your teeth and stretching your jaw muscles cause I'm expecting you to grind like M@&#% and then spit!
Here goes…
What Sets You Apart from Other Bloggers?
Country singer Loretta Lynn once said that you have to be "the first, best or different". It's also good Marketing advice to keep in mind.
There are literally millions of bloggers out there – whether in your niche or not. And many of them are exceptional. Some may even share the same brilliant content as you.
But…
What sets you apart or makes you different?
What is your USP?
What do you do or have that keeps your readers coming back?
As for Me…
I have a few things which I think allow me to stand out somehow. I'm gonna' try and limit my answers so as not to leave you with a trilogy but in case I don't I'll try and make sure you enjoy the line sequels.
First and foremost – I have CHARISMA. Don't get me wrong – I'm far from being conceited. But much like you, I know a few of my qualities.
It's one thing to rely on your smarts and great ideas or content, but I think the way you deliver them makes all the difference. I believe that monotony and blandness are your enemies.
Take a multi-national company for example. Is it always the hard-working and smart person that gets promoted? Sure they should be, but alas…Much like a political election or that of your high school prom king – charisma plays a key role.
I"m choosing to ignore looks as a deciding factor here. Not all bloggers look like Cindy Crawford or Gerard Butler (those are my pretty people and I'm sticking to them) and yet they rock in every which way.
Have you seen a few of the talk show hosts out there?
Charismatic nature trumps (should) physical appearance!
I'm full of life and it shows. I've learned how to grasp people's attention when talking to and with them. I actually think it's innate.
I emit an air of confidence but one that doesn't exude arrogance. I find wits, smarts, humor and even sarcasm to be my strongest weapons. My faults are less apparent online and thank God for that lol.
I'm PERSONABLE and generally pretty FRIENDLY – just don't cross me ;).
As you well know, I make the effort (although it's natural and usually no effort at all) to engage with people. I nurture my community.
I listen, reply and show interest when I genuinely am. I take the time to thank them and reciprocate kind gestures. I'll go out of my way to try and help someone or at least point them in the right direction.
I NETWORK without it being work. I build relationships that later turn into friendships. I don't do it simply because I can benefit from them. Sure it pays off, but I never abuse it. To this day, I don't think I've asked anyone to comment or share something of mine. But that's because I suck at self-promotion lol.
I do it because I love it. I do it because the "social" part of "media" comes naturally to me. If I'm interested in someone's work, I automatically become interested in them. If I'm comfortable interacting with a person, they'll know it. But regardless, I will give the appropriate time of day to anyone who gives it to me and my blog posts.
MY WRITING STYLE is a huge asset – or so I'm told. I write the way I talk – which makes the reading (often long) a little more bearable.
I don't mimic other people's writing styles because they're not me. Only I can sound like me and I certainly don't want to be anyone else.
This blog is called nittyGriddy and I'm Griddy!
I can only compete with myself for my voice is my own much like you have yours. We can share similar writing styles or even sound the same to many who are reading, but the bottom line is – we're not identical writing twins. When I present my experiences or views, I do so with my unique style and tone. But in doing so, I'm HONEST and GENUINE.
I write COMPELLING CONTENT. It's not always worthy of sharing; it's not revolutionary or life changing in any way; but it's usually written in an entertaining way. I have a passion for writing and blogging and I think it's evident.
I may be somewhat of a thought-leader, but my topics cannot possibly interest everyone. However, I'll try and present them in a way that might interest someone who might not have been otherwise and I do so in a CONSISTENT manner. I may not have a set frequency or publishing schedule, but I'm usually consistent.
I try and PUT MYSELF IN MY READERS SHOES. I play the roles of author and critic. When I write a blog post, I re-read it 100 times before I press publish. It has to sound good to me first. If it does, it means a few of you will like it too.
Let's face it, you're not here for my non-existent SEO and keyword search expertise.
I don't know all the tips and tricks of blogging, but I'm loving the learning journey.
I rely on COMMON SENSE and what I'm KNOWLEDGEABLE in. My line of work revolves around all aspects of Communications, and I'm not too shabby at what I do. In general, if I'm covering a related topic, I'd like to think I know what I'm talking about.
But hell, I think I've talked enough already. Now, it's your turn.
What About You?
What sets you apart in this blogosphere?
Is it your know-how and experience? Your influence? Your specific niche? Your online voice? Your blog design? Your…???
Bring IT!