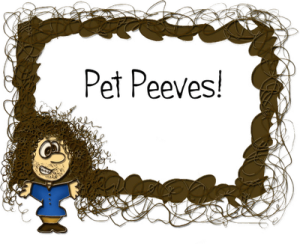 Hello My Lovelies,
Welcome to round 9 of Bring IT!
I had a hard time coming up with a topic for you this week – not because of my lack of ideas but because of my lack of inspiration on each of the ideas I had. I know how that sounds but hear me out.
I'm always inspired to write. And of course, I will choose topics that interest me, that I can learn more from through people's comments and that I think my readers can benefit from in some way or other.
But here's the thing…although I have an endless amount of topic ideas for this series, I have to be in the right mood to talk about a certain topic on any given day. Let's face it, some days you're in the mood for pizza and others for pasta. But you love both and you could eat both forever but your day's appetite can crave one more than the other. Simple as that!
Does that ever happen to you? Where you have this brilliant idea for Wednesday but come Tuesday night, you'd rather write about something else?
Well, that's what happened to me last night. While going through my list of kick-ass ideas for Bring IT! posts, all I could think of was "Mehhh". I kinda went through something similar last week as well.
My Silly Train of Thought
If you knew the train of thought that lead me to this week's question, you'd laugh.
You see, I had this dog as a kid (up until I was child of 26) called Cleo. I adored her. She was my baby and my best friend. I know how cliche that sounds but it's true. I would tell her everything and she actually listened with that sweet confused look of hers. I'd also take her everywhere with me and let me tell you, she was treated like a queen, well…at least much better than I was by every airline stewardess in the world.
There's something about cute little fluffy dogs that turns people into children. I didn't even need to smile when I asked for something, I'd just put her on my lap and I had all the bread, nuts and attention that a passenger could ever ask for.
The point of my story is that I was going to relate today's Bring IT! to my favorite pet – Cleo. And I had this fun idea on how to go about it. And I'll still do that in an upcoming post :D. But I woke up this morning and while repeating the word "pet" in my head a thousand times it hit me.
Pet Peeves! Tadaaaaa…
And that my fellow friends and bloggers is how Cleo or "Pooter/Tooter" as I use to call her (don't ask), helped me out once again.
I know I've rambled, but you're still here so it means my rambling was entertaining. And if you think about it, it wouldn't really be rambling since it's somewhat coherent so let's just call it deep thoughts or musings. Ha!
And now that I've finally shut up, are you ready to Bring IT!?
Awesome!
I'll be in the conversation room (otherwise known as comments) waiting for you. I actually wanted to call it my "conversation lair" but I was scared to tread on Mufasa's ground. The last thing you want to do is mess with a mane's den – no matter how good of friends you are lol ;).
What Are Your Blogging Pet Peeves?
When you visit a blog, what makes you scratch your head and say, "why on earth would they do that?!" Or even, "why the heck would they not have that?!"
This is your chance to rant on Griddy's blog so let it all out and tell me what pisses you off or what sort of annoys you.
As for Me…
I'm generally a passive person (and blogger). Umm…kind of.
But I've had a few (cough) of those "Huh?" and "WTF!" moments when visiting blogs.
I'll restrict myself to these because I want YOU to share YOUR pet peeves with me and my fabulous community.
My Huh's and WTF's:
Not having an About Page/Contact me – Are you kidding me?! Is that not like one of the first rules of blogging?
Okay folks, if I like a blog, I WILL make an effort to connect. And if I don't know who to connect with and what that person's about then my interest drops a few notches.
I'm not asking for an entire life story here, just the basics that tell me you're human. That you're like me and that you and your blog have a welcoming air of sharing and community.
Oh, and if I can't see how to contact you, then I won't! If you can't be bothered to make it easy for me, then I can't be bothered either.
Crappy or messy design – C'mon! There are like 10,000 different free themes you can use. One of them must be pleasant on the eyes for Pete's sake.
Okay, I'm not saying that nittyGriddy is a masterpiece – far from it actually. But it's not too shabby if you ask me. And you know what? I'm using a free theme that I tweaked a bit.
People tend to judge based on appearances. First impressions matter and it will take them but a few seconds to judge your site.
I'm not asking you to invest mad money into a design nor to learn CSS. I didn't do either of those things. Well, I recently invested peanuts in Headway and a little more on a designer – but it didn't cost me the skin on my ass. I'm just asking you not to bore me or confuse me.
Keep it simple, keep it clean, but keep it perrrty.
No dates on posts – Am I reading something from this century?
This might not be a biggie and I can totally understand why people don't like to include dates – especially for personal development blogs and such – since the information doesn't really go out of date. But when I read a blog post that's recommending Google Buzz to me or some other tool or plugin – I'd love to know when it was written so I can see if it's still relevant.
Seriously guys, have you seen some of the outdated SEO advice floating around on blogs? I don't want to be reading the hot new tool from 5 years ago that no longer exists, only to find that out after going through the trouble of looking for it.
I often find myself scrolling through the comments section to see if there's a time stamp on those. Please don't make me do that. Thank you.
Long-ass paragraphs – I didn't say posts – I said paragraphs! Jeez!
I realize this post is on the longish side but did you notice the size of my paragraphs? How about the headings that are in bold? I've made it easy for you to skim through if that's all you want to do – although I hope not.
If you expect your readers to stick around and comment, you need to be organized and you need to break it up!
No Twitter handle on your Tweet button – If you care about being retweeted then you should care about this.
For the Love of God, please make it easy for me to retweet you. Trust me, it's in your best interest.
You've already made the effort to install the plugin so why not take another 10 seconds to do it properly?
I admit to being pretty good about going out of my way to find your handle and doing it myself (if your post is THAT good), but how long do you think I'll keep doing that for?
Listen up!
Your Twitter handle and your URL are NOT optional if you have a TweetMeme button of any kind. This rule also applies for all Social Media buttons.
Not knowing your name if you comment – The last thing I want to do is call you "Hey there". I don't like it and I don't think it suits you.
If you don't have a link to your name or your blog or your whatever when you comment on my blog, then please include it in the text somewhere. I don't care if you invent one or call yourself "the anonymous lover" or "Scoobydoo" – just let me know what to address you as when I reply. Thank you.
No email notification for replies – One word for you…ReplyMe.
It's fine to have a Subscribe to Comments option but some people don't want to have to get 100 emails in their inbox because of your post while they wait for your reply to their specific comment.
#thatisallihavetosay
Alright, I've given you my pet peeves and yes, there are a few more like:
Irrelevant ads
Misleading titles
No search bar
No images or credits
Light colored text on dark background
blah blah blah
But now it's your turn to rant!
What About You?
What makes you tick?
Let's hear it! Bring IT!
[image credit: via Yankeegals Cafe]