WTH is nG?
WHAT THE HECK IS nG?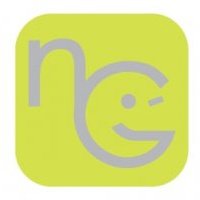 nittyGriddy is A Kinda Social Media Journal – a place that covers net news and more. This blog is mostly about Social Media, but it's also got some other good stuff like Humor, Entertainment, News, Kool Videos, Kulture, Tech Talk, Mishmash… all while including a personal touch of Griddy in the writing. What that means is: this blog is my personality. If you know me, then you'll recognize me in the writing. The way I write it here, is similar to the way I'd say it out loud.
nittyGriddy is based in Beirut, Lebanon and is owned, run and written by Ingrid Abboud – aka Griddy. Although nittyGriddy is currently a one woman operation, guest posts will eventually be welcome once my new framework is in place. Comments on the other hand, are very much encouraged and appreciated.
And speaking of comments, here are my thoughts on the subject:
*Although everyone is entitled to their opinion, I as well as others, would highly appreciate it if you were to refrain from using profanity, racial slurs, obscenity or any other kind of offensive and derogatory language that is targeted at others. These types of comments won't be tolerated and are subject to being deleted if deemed inappropriate by ME.
WHO THE HECK IS GRIDDY?
Me?! I'm just a girl who loves to write :). But I already covered that on my Home page.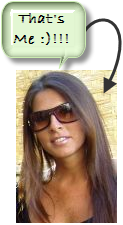 I love tons of other things too, but I won't bore you with the nitty-gritty details of my life. Here it is in a tiny nutshell:
I graduated from Wheaton College (MA) with a BA in Psychology and went on to Boston University to earn an MS in Mass Communication. I used to be an All-American NCAA athlete but today I don't do anything remotely sporty – except for a series of faux-pas in Zumba class.
Since high school, I've been called the "Queen" of BS & Blah Blah, sarcasm and procrastination. And yet somehow, these traits have played out to my advantage and personal success – at least, most of the time!
Bullshit & Blah Blah – for my talented knack to whip up papers and content writing projects out of nothing!
Sarcasm – cause, well…that's just witty me. But I do hear it's a sign of superior intelligence ;)!
And procrastination – well, that speaks for itself. Putting off things till the last minute simply allows me to show off my working under pressure skills! Pulling all-nighters to finish an assignment is a tradition I wish to NOT pass on to my future children.
Globetrotter, jetsetter, or however else you wish to label me…Don't care, cause I love to travel! I've been lucky enough to live in several cosmopolitan cities in 4 different continents, and am fluent in 4 languages. Tons more to add here, including a few vices, but then this wouldn't be a nutshell!
In my spare time, I work pretty frikin' hard to regularly update this blog with kick-ass articles that interest me and that I think will interest my readers. In my full time time (slight exaggeration) I work as a Marketing Communications Consultant & Copywriter. So besides luvin' my work here @ nittyGriddy.com, you can also hire me [just Griddy] for any job that involves MarCom or Content Writing. Whipping up words, is pretty much my business – well, that and more!
Cheers