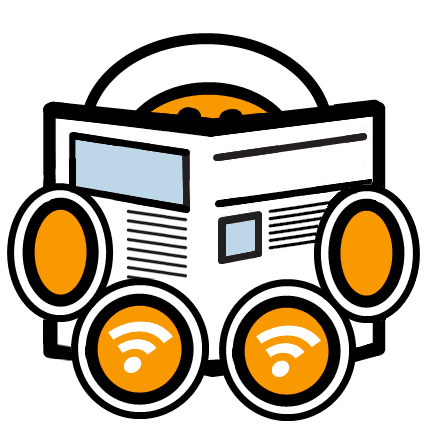 Hello My Lovelies,
So, I gotta admit…I think it takes me just as much time to choose a topic for Bring IT! as it does to talk with you about it.
You know what I mean when I say that right? Cause, I honestly feel like I'm having a conversation with you guys when I'm writing this series – actually I pretty much feel that way with most of my blog posts.
The thing is – I have a decent roundup of topics that I choose from every week. But at the same time, I often get to each one and think "nahhh, this one's too vague, this one's too easy, this one I've written about already, this one is gonna' take forever, this one is a simple yes or no answer, this one doesn't suit my mood today, this one…"
You get my point?
What I could and should do in 30 minutes or so takes me well over an hour or two. Plus, there's that whole "I'm anal in proofing" thing, where I go back and forth a zillion times before clicking publish. That's why I should really leave things till the last minute as I did with last week's Bring IT! post. Although that time wasn't by choice.
Talk about procrastination eh?
I think I came to the inevitable conclusion long ago and it was officially established that I work best under pressure. Seriously, ask my teachers. Heck, just ask my mother!
Anyhow, it seems I've veered a bit off topic so let's get back to the main theme of this week's discussion.
Are you ready to Bring IT!?
Yeah, I can't really hear you if you're just gonna' mumble your response. Just type really loud in the comments and I'll be listening okay ;)?
Great! Now tell me…
Do You Want Full Posts or Snippets in your RSS Feed?
This is actually a two-sided question that's probably been debated since the dawn of blogging. But I'm still curious to know what you do AND what you prefer to receive from other blogs you're subscribed to. For there's a good chance, those might be different depending on your role (blogger or reader).
So here are my 2 questions for you this week.
What do you send out to your subscribers? Your full posts or snippets of your content with a "read more" that they have to click on to go to your blog?
What do you prefer to receive from blogs you're subscribed to and why?
As For Me…
My mail subscribers receive partial posts from me in their inbox's once a week (on Mondays). I didn't want to bombard people with daily emails and I wasn't sure how many articles per week I'd be writing – whether daily, 3 times a week, whatever…
In all honesty, when I first signed up for FeedBurner, I had no clue as to the differences or reasonings behind each argument. I simply thought partial posts would "look" nicer and the feed would be "shorter" – as silly as it may sound. Heck, I didn't even think of the whole traffic factor. Sure, it's common sense, but I was still a newbie and didn't know what my goals were and how far "this blogging thing" could take me.
Some of the advantages I've seen for partial RSS posts thus far are:
they serve as teasers – meaning your headline better rock if you want someone to click on it
they generate traffic to your blog since the person on the other end is automatically taken back to your blog to "read more"
they make it easier to measure what stories your readers are interested in
the email is shorter – if you're sending out one email per week, and you've written 3 Griddy-length articles, can you imagine the length of the email? Yikes!
they allow readers to comment on the posts – if you read the full post in your Google Reader or on your mobile, you can't comment and you may not go the extra step to do so
Now these benefits may sound pretty good, but after reading numerous opinions by hundreds of folks and learning a little more on my own, I'm becoming more inclined to switch to full posts. And here's why…
I figured that if I prefer to receive full posts from the blogs I'm subscribed to, then I should offer people what I want them to offer me. I guess it's one of those "don't do unto others what you don't want them to do to you" things right?
Our internet connection is pure crap! Well…compared to yours that is. I also hate to read full articles on my mobile but for some strange reason I do once in a while – especially if I'm not in front of my computer. So loading an entire web page on your phone can be a bit of a drag. A full post is therefore much more practical to read in my case.
By providing my readers with a full text feed, I think I'll be making their life easier and the content easier to grasp. Many people read posts through their reader and by having the entire article available just makes it more convenient for them. And blogging is about helping others right?
I also think that blogging is about having some reach, connecting with your readers and eventually spreading your influence. And from what I know, full feeds pave the way for those three things.
The downside to full RSS posts, is that content scraping becomes a lot easier for spammers and thieves. And the more popular your blog, the more likely you'll start to see your words floating around the blogosphere.
I think I've shared too much already.
What About You?
I know I'm missing tons of other good reasons or arguments for each, and I'd love to hear your thoughts.
As a blogger, what do you provide your subscribers?
As a reader, what do you want to get in your feed – full posts or snippets?
Do you think a title and 3 or 4 lines is enough to capture the interest of your readers?
Are you looking for web traffic, ad sales (if you have ads on your blog) or influence?
Now…I dare say Bring IT!
[image credit: Design by Željan Topic]