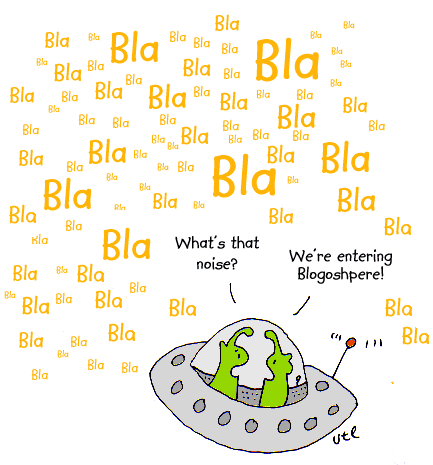 Hello My Lovelies,
So I started working on this week's Bring IT! on Monday only to log on again this afternoon to continue so that I could smile with pride and excitement until 7 pm (Noon EST) when I'd finally click on publish. But instead, I got distracted 5 minutes later and decided to visit a couple of my favorite blogs – my daily rituals if you will. I started with Danny Brown…
And that's when my mouth dropped and I cussed a little (not at Danny) by the mere sight of the familiar title of his latest post,  "Of Comment Trolls and Flash Mobs".
Why?
Well, my original (unfinished) Bring IT! post for today was "How Do You Deal with Negative Comments?". I even had a fabulous little image that said, "don't feed the troll". Actually, I also had another snapshot of an "inappropriate" comment I received a while back. Not so much negative as it was flattering (NOT) in the most vulgar and inappropriate of ways. G.A.S.P is what I did and where it immediately went!
It seems that DB and I were in each other's heads these 2 days – and really – who wouldn't want to be in his brilliant head?. Dammit, I should have asked for a million dollars! Anyhoo, after I read it, I laughed at the incredible coincidence and applauded him (clapped in my head) for nailing it.
Much like all his blog posts, this one is no different. It's super insightful and pretty much kicks-ass, so I would highly recommend that you go over there and share your thoughts with Danny and his readers on how you deal with comment trolls. In the meantime, I'm left with little time to panic and pull something new out of my ass – umm…sorry…what I mean is – whip up a new post lol ;).
"Now, think Ingrid, think! Close Twitter, don't get distracted with the 50 or so tabs that are open and for crying out loud – THINK!"
Tick, tick, tick…
Got it!
Actually, that took like 40 minutes. I had a quick lunch then stared at the wall for a bit.
Alright, let's Bring IT!
What "Other" Non-Social Media Related Blogs Do You read?
As Howie the Chief Alien from Sky Pulse Media might put it…what blogs that don't blog about other bloggers and blogging do you read?
Now, we all read a ton of blogs that talk about Social Media, PR, branding, blogging tips, SEO tricks, internet marketing, traffic building strategies, link building tactics, best WP plugins…and so forth. Many of the ones I read should be obvious to you, as you'll see me refer to them a lot here or on Twitter and Facebook.
But I also have a few that I occasionally read that don't have much to do with Social Media related topics. They could be about absolutely nothing – kinda like Seinfeld – or maybe about personal development, current affairs or political discussions, cooking, underwater basket weaving, fishing, rock climbing, dog training…whatever!
I thought this would be a nice way to introduce each other to new and different blogs that we may find interesting. Let's face it, there's only so much we can read about blogging right?Plus, it's a good way to promote others.
I don't care if they're popular or if they have 4 readers a month. If you like it – name it and tell us why.
As For Me…
There's quite a few others that I occasionally visit such as Men with Pens (I love this one), Qifa Nabki (Lebanese politics), Sleep Talkin Man …(funny as all heck yet strange) but I'm close to 1000 words (shocker) as it is and I have about 30 minutes left to proof this piece at least 20 times and find an image to go along lol. So that's it for me!
What About You?
I'd love to learn about some "other" blogs out there, so please share your blogosphere with us.
What are some of the non-Social Media blogs you read?
Are they related to any of your hobbies?
Why do you read them and what's great about them?
Bring 'EM!
[image credit: Schnutinger]