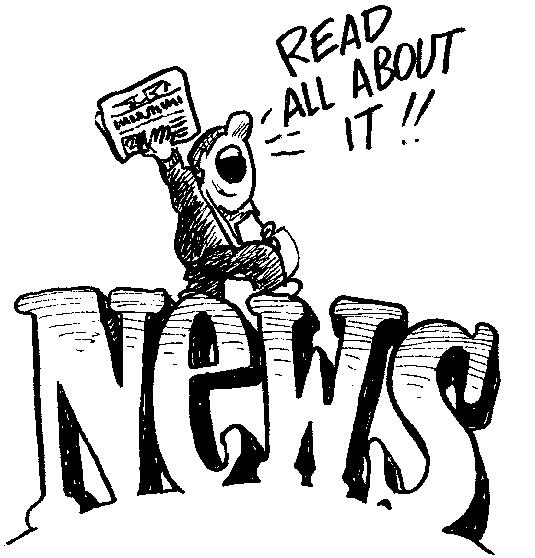 Hello and Happy 2011 my lovelies!
I'm hoping that you all had a fantastic New Year's Eve or that you can at least remember it lol. Thank God for Advil huh?!
About My New Year
As for me, if you recall from my 17 Things About Me post, I was never the big drinker and therefore entered the New Year just as sober as I left the last one. But I still managed to have a pretty darn good time surrounded with great friends, food and music – plus one, half-naked, belly dancing snake handler!
Yes, yes, I know you want pics. But some things are just not meant for your eyes or age hehe ;). Actually, hmm….I'll tell you what…
I realize that this is a site about Social Media and that sharing is caring. So, if you can manage to come up with an ultra-creative and persuasive reason (in the comments) for why I should show you the half-naked lady shaking it with the boa then I MAY, POSSIBLY, NOT FOR SURE, POTENTIALLY, MAYBE but PROBABLY NOT show it to you!
I love hearing good pleas, so give it your best shot :).
I gotta' tell ya – I've rarely seen a city with so much heart and pride and a people with such a tremendous "joie de vivre" as I have in Beirut. Sure, I may be biased because I'm from here, but I've been to quite a few places around the world and therefore firmly stand by my statement.
Alright, enough with my sentimental patriotism and on to more rational Social Media topics.
If you didn't get a chance to read my 22 Social Media Resolutions for 2011, I suggest you do. Not because I'm highly entertaining as usual (cough plus a little smirk) but because I'd love to hear your thoughts on them as well as your own resolutions – whether they're Social Media related or not!
Radian6 is Listening
On another note, our friend Lauren Vargas, Director of Community at Radian6, was kind enough to drop by my 9 Free eBooks on Social Media post, to ask my readers and I what topics Radian6 could address in 2011. Now that's what I call listening to and engaging with your community!
Thank you Lauren for connecting through Twitter and for stopping by to inquire and learn more of what my readers and I are interested in.
If you're not familiar with Radian6 then I suggest you visit their brilliant site and resources ASAP! The company is well known for publishing 1 eBook a month as well as intuitive case studies, white papers and presentations – amongst others things.
Lauren and I would really love to hear what topics you'd like to see Radian6 discuss or write about next. C'mon boys and girls, don't be shy.
On to the Goodies…
I realize that not many of you will be reading this SuperPost today seeing that half of you are probably hungover and the other half may be taking an internet break from all things remotely intellectual. But regardless – I still wanted to share some of the awesome articles that I came across this week.
I'm hoping a few of you will have rested enough yesterday and are up and thinking clearly again to go through a few of these kick-ass posts.
And So…
"Without further ado and blah blah," here are this Sunday's SuperPosts on all things Social Media, Blogging Tips, SEO, Internet Marketing, Traffic Building, Online Money Making Tools and more.
Social Media
Your customers, prospects, and the people looking for you online don't care about your company structure. If they find you on Twitter, or leave a comment on your blog, they're looking for a response from anyone who can help, regardless…
Many of you know that I graduated from uni in September. Even more people know that I spent the better part of this year working on my diploma thesis about Twitter as a tool for Relationship Marketing…
When it comes to driving awareness through social media channels, most marketers think about using tools like Facebook, Twitter and YouTube videos to reach key audiences. But very few think of leaving a comment on a blog…
Does the phrase direct marketer conjure up sleazy images? If you thought yes, you're not alone. Both social media marketing and direct response marketing place a focused pitch on the right list (prospects) and understanding…
2010 was a busy year for social media and the web. It began (more or less) with the launch of the Apple's genre-defining iPad tablet and culminated with the ascent of Facebook as the web's most visited site. In between we had the fall of Palm…
2010 will be forever commemorated as the year Twitter matured from a cool but undecided teenager into a more confident and assertive young adult. While there's still much room to mature and develop, Twitter's new direction…
Being a good web writer has always been a balancing act. During the early years, we had to accommodate webmasters who insisted that we write shorter headlines, shorter thumbnail text and shorter pages. We had to learn about site architecture…
Blogging Tips
Whilst WordPress is a fantastic resource for creating and managing websites, there are many features that it lacks.  Enter the WordPress Plugin system.  No longer are limitations of WordPress a problem.  The open source nature of WordPress means…
For the past couple of weeks, I've been seeing a lot of posts about the authenticity of bloggers. Surprisingly, it's something that isn't done much in the blogosphere. There tends to be so much focus on 'writing great posts' and 'creating content'…
I like me.  A lot.  Sadly, readers have not woken up to the amazingness that emanates from within me.  In fact, even when I manage to capture their attention, I seem to lose them just as quickly.  So why, why does someone as charming and as smart…
Every now and then the "a blog is not a business" meme will come around again. Each time someone will challenge me about it. Look, I agree. A blog is no more a business than a book is a business if you want to be strict about it. But why does it matter…
I've been blogging for almost a year now, and like every other new blogger, I spend a large percentage of my time reading other blogs. While there are some great blogs out there, I have also read blogs that are otherwise. Most of these blogs…
Bloggers are the Italian Catholics of the Internet; we're made to feel guilty about everything. We're constantly told that our work doesn't matter, that we're narcissists, and that we're nothing without our audience. Since content marketers often…
Are you blogging? Or at least reading a bunch of blogs every day? I am… And sometimes it is so hard to keep up with all the new stuff that keep popping up (new for us "brand new blogger"). I don't know about you, but I keep finding…
SEO
A recent comment on Online Marketing Blog in response to advice on Content Marketing Optimization states: "Why not write less and give more to gain credibility …  reach the audience and the rest will follow?"  It makes sense to create…
Internet Marketing
I've talked many times about the importance of list building (and so has pretty much everybody else). The most common way to entice people to get onto the list is to give something away. Usually a free e-book…
Last week I was at an office supply store getting some things photocopied. As I was standing in line, I flipped through the magazine and saw a little box on one of the pages. (To green box on the right is a scan of that box.) As an internet marketer…
MishMash
Contrary to Violet Blue's disappointing stance about women in tech in 2010, this year saw a terrible new trend, the outright enforcement of the glass ceiling in technology. First there was Michael Arrington's terribly ignorant rant, followed verbally…
A brand new year is coming, festive songs are in the air and everyone is gearing up for the new year ahead! I'm really psyched up for the upcoming year because there are so many exciting things I have planned for next year. How about you…
[image credit: via The Cauldron]