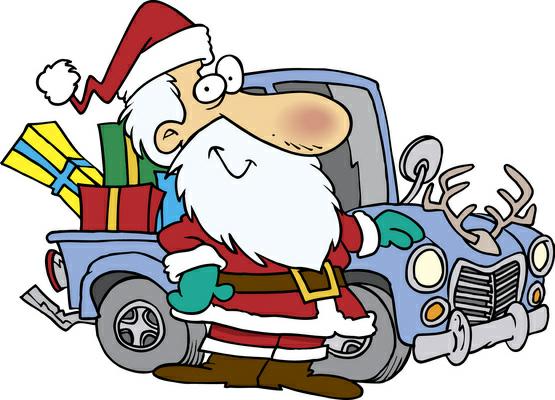 Hello my lovely elves,
Well, I'm back from my vacation and slowly trying to get back into work n' blogging mode.
The blogging part is obviously more enticing. So, I was thinking it'd be best to leave the "real" work for after the holidays. Gawd, I just love it when I have these brilliant thoughts!
Hmm…I'm not sure that my clients will think like me though. I'm quite confident that they'll have a thing or two to say about that lol.
As you can imagine, I have loads to catch up on. I'll probably be eating, breathing, blogging for a while but then again – I usually am. But regardless, cause the price to pay for my little spree of fun and laughs is well worth it!
In case you're wondering by the way – YES – I had a lovely time freezing my tooshie off. Oh, and I also bought a few of Gini's favorite thing. What can I say? A girl's gotta' walk the talk in commanding stiletto's, right Gin ;)?
So Christmas is right around the corner, and as usual I haven't even started shopping for presents yet :(. I know, I know – bad Griddy! But I still have another 5 days damn it!
You know what sucks?
It's that most places in the world start their Holiday sales before Christmas. But nooo…here they start a few days after. Imagine that!
Seriously, do the stores not have an ounce of holiday compassion? Pfff…Pretty shitty for the customer if you ask me, but I guess frickin' smart for the retailer.
Anyhoo, enough ranting about things I can't change and on to better stuff…
In the spirit that is Christmas, I gathered this over sized stocking of delicious goodies for you this week. What's that you say? Do they kick-ass? Well I'm glad you ask…
Here's my answer to ya:
HELL YEAH, AND THEN SOME!
Actually, this is the biggest SuperPost Sunday roundup to date! I had to make up for my lack of online activity during my little vacay somehow. Plus scoring a few brownie points with my loyal readers that are just so pretty and handsome and smart never hurts ;).
But first, I'd like to shamelessly promote – I mean share – a couple of my older Christmasy posts which I wrote this time last year when I had about 3 people reading this blog. I'll be grand enough and admit to knowing these folks. And if they read nittyGriddy it's because I pretty much harassed them – well that and I promised them my blog (after I explained what the hell a blog was) would be the next best thing since sliced bread.
Okay, so maybe I made them listen while I read the posts out loud to them myself but still hehe!
Alright, don't yawn cause you think the posts are outdated, cause they're not! They're actually pretty entertaining – and by that I mean funny as hell or mouth-dropping! So don't be a schmuck (pretty please), and take the time to check them out, cause I'd hate to have to trick you by republishing them ;). Pfff…As if I would ever stoop…
So here's me, marketing me.
Okay, now that you're wishing you were in Paris, sitting in your psychedelically decorated house, in front of your souped up tree, humming the "12 Days of Christmas"… I strongly suggest that you curl up with your favorite pillow and blankie cause you'll be here a while. Okay, forget the pillow, I don't want you falling asleep on me!
And so, as the old saying goes…
"Without further ado and blah blah," here are this Sunday's awesome SuperPosts on all things Social Media, Blogging Tips, SEO, Internet Marketing, Traffic Building, Online Money Making Tools and more.
HAPPY HOLIDAY READING nittyGriddy'ers :D!
Social Media
Twitter signed on more than 100 million new users in 2010. As they get acclimated to the information network, significant changes in usage are bound to take place. That's exactly what social media monitoring company Sysomos found…
A recent post over at Forbes claims Facebook and Twitter are replacing blogging. Written by Jeff Bercovici, it uses statistics from the just-released State of the Blogosphere report by Technorati, one of the leading blog resources on the web…
Candid documents released by Wikileaks on Tuesday have revealed all social media experts to actually be "the exact same individual," the Guardian reported. "Paul from Miami," as he is identified in Wikileaks documents, appears to be…
Several months ago, I was first introduced to the unbridled rage that some folks are quick to release on those who unfollow them on twitter. It disgusted me. In my mind, Twitter is a beautiful forum that allows us to quickly and conveniently…
In April of 2009, I was scrolling through Twitter and found an article in USA Today, written by Steve Strauss in his "Ask An Expert" column, and was titled, "Should Entrepreneurs Twitter? Uh, No." As you can imagine, I clicked on the article…
Don't you hate it when you send out a tweet, especially a question, and all you hear are crickets? You're out there sending out original thoughts, trying to get people talking, and what seems to be working is quoting other people…
Blogging Tips
Starting an online business or blog can be a challenging task for sure.  The creation of a website in of itself can be an arduous task;  it took me four months for goodness sakes to get my first online business store up and running…
I've written a lot here about how much I work on this blog. If you take a look at my Daily Blogging Diary (see the link in the nav menu?), you'll see that I usually work on my blog from anywhere between 8 to 13 hours a day, and that's not including…
This is part 3 in a 12-Part series: Read Part 1 – Strategy. Read Part 2 – Passion. Okay, now let's really get into it.  You have an idea, product, service, whatever that you're passionate about and you've got a detailed strategy…
A lot of the blogs I read talk about productivity. I appreciate the necessity of a topic like this. We need to be more productive so we can 1) make money faster, 2) see other kinds of goals or results faster, and 3) move on…
I've often advocated learning from other successful people in your field/niche as a way to become successful yourself. No doubt, I've learned a ton from and owe a lot of my success from observing people like Chris Guillebeau, Gary Vaynerchuk…
Blogs have come a long way, and the best in blogging are turning these platforms into brilliant marketing tools, publishing giants, and personal soapboxes with thousands of fans. If 2010 was a good year for…
I wanted to put this section into the first lesson of the upcoming e-course on finding your blogging direction. However, I thought I'll share it here since Alexa is often taken for granted but rarely used for what it really is – research and analysis…
I talk to a lot of bloggers. In fact I speak to some blogger somewhere almost every day … supporting, encouraging, listening, and helping where I can. And I think I've determined the biggest hurdle that keeps people from ever beginning a blog…
Finding an idea to run with for your new niche site can be a bit tricky especially when you've been taught time and time again just to load up a keyword research tool. Well, let's end this single approach to niche creation right here and now…
When Justin asked me if I wanted to write a guest post for DragonBlogger.com, I was so honored because I don't get many personal invitations to write guest posts, and DragonBlogger was one of the first blogs I subscribed to and started…
Blogging is a game that millions of people from all over the world go into every year. Believe it or not, the number of people going into blogging every year will continue to increase. There are two different types of bloggers…
There's no limit to what you can accomplish with a little persistence (or a lot). I think I my persistence could be confused with OCD. I'm one of those weirdos who just can't quit. Even when it seems totally stupid to keep going…
A few weeks ago I was talking to an old friend, who is a salesman living in the midwestern part of the United States, about marketing a few different (process improvement) products to businesses who do not realize that they could benefit…
SEO
Search engines help people find information outside of their networks, get exposed to new ideas, and answer questions that no one around them can. You might be seeing a lot of benefits from social media, but SEO cannot be overlooked…
Search engine optimization, aka SEO, is going to be a crucial vehicle in how you drive traffic to your site.  Sure, there are other vital sources such as social media, PPC and back-linking strategies; however, this article will solely focus…
Traffic Building
Looking back at the start of my blog this past July, I am completely blown away with how fast it's grown. Apparently, you are too since the questions of how I did it keep pouring in. I am always happy to oblige my audience…
If you just started a blog, or have a relatively new one still sitting in PageRank zero land then I have some good news for you! But first… "I've got this idea for a post, oh how epic an idea it is!  Now what shall the title be? Needs to be catchy…
Internet Marketing
When I first started online, I, like many others, was fed and bought into "you don't need any money to succeed online" fairy tale. I beg to differ. Can you make some money online without a start-up investment? I think so…
MishMash
Search engines like Google have a problem. They call it "duplicate content": your content is being shown on multiple pages locations on and off your site and they don't know which location to show…
There's a lot of negativity around online influence tools at the minute. Things like Twitter Grader, Klout and similar are coming under fire, with common complaints being how is influence decided, what metrics are used…
With enterprise social software platforms still in their infancy, ROI measurements are just now becoming possible with early adopter communities.  While I don't expect that we will need to continuously re-justify these tools…
Stepping out of the dust, the Stranger stood menacingly still. At lightening speed, the Bandit raised his rifle and fired—the bullet flying through the air and hitting… Oh drat. I was doing so well until I realized why that story I was writing was so cool…
I am sure most of you have heard of the 80/20 rule in business right? It really works in many ways online, so I thought I would outline some of the ways I have found the 80/20 rule to work for me…
In 2007, over the Thanksgiving break from the University of Georgia, when my father approached me with the idea to utilize my International Finance and Spanish degrees to help re-brand and revitalize his paint business…
Working from home has become an option available to thousands of people with the transformation of the work place due to the advent of the internet. It is a highly viable option for those indisposed or women starting a family…
There's been a lot of talk about "story" here at Copyblogger lately. Actually, they've been talking about story for about four years, but you might not have realized it. As a content marketer, or even just a blogger who's trying to figure…
[image credit: Active Rain]