World's Most Expensive Christmas Tree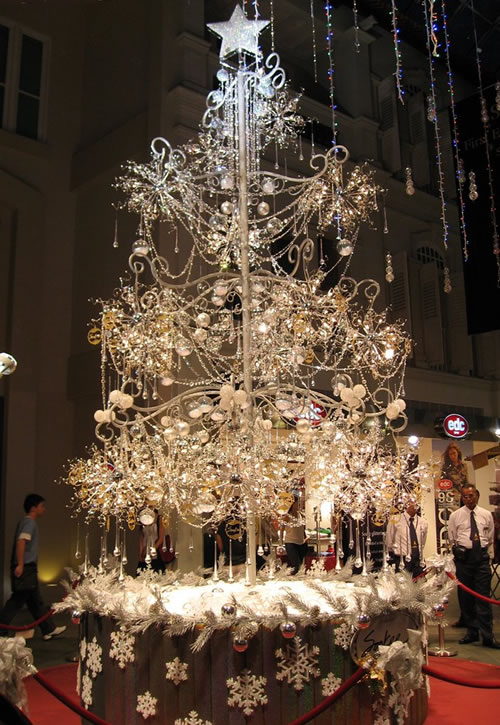 In 2006, Singapore jeweler Soo Kee Jewellery produced the world's most expensive Christmas tree. It was encrusted with 21,798 glittering diamonds totaling 913 carats, 3,762 crystal beads and 456 lights. It was 6 meters in height, weighed 3,215 kilos and was worth a little over 1 million USD.
Upside Down Christmas Tree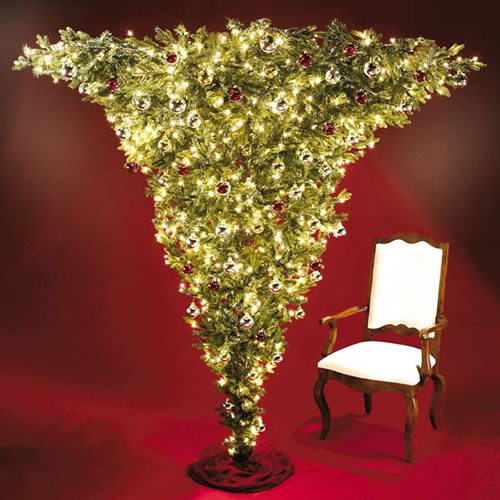 The upside to this 7-foot christmas tree is that you'll have more room for presents underneath! This strange tree was originally designed for specialty stores to display ornaments while using as little floor space as possible.
Grolsch Beer Christmas Tree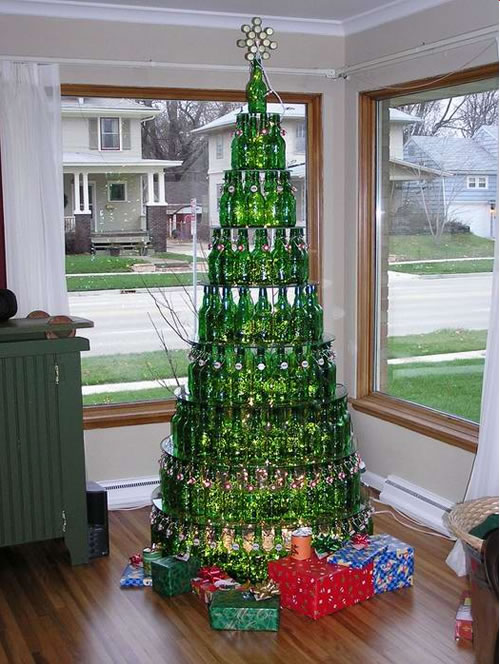 No explanation needed here!

Christmas Tree-Cycle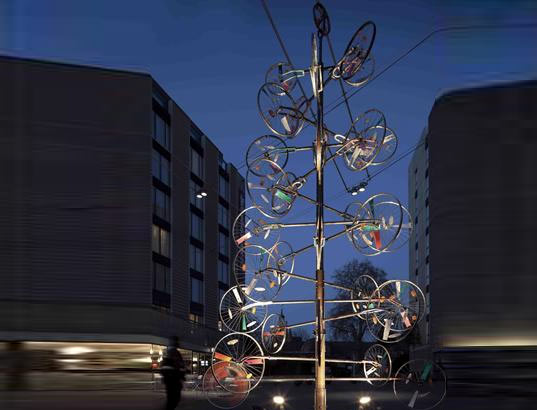 The firm Sarah Wigglesworth Architects designed a sustainable christmas tree which was displayed at Bermondsey Square in London. The ecofriendly tree is composed of 35 recycled bike wheels, which are on loan from uk charity re~cycle.
Potato Christmas Tree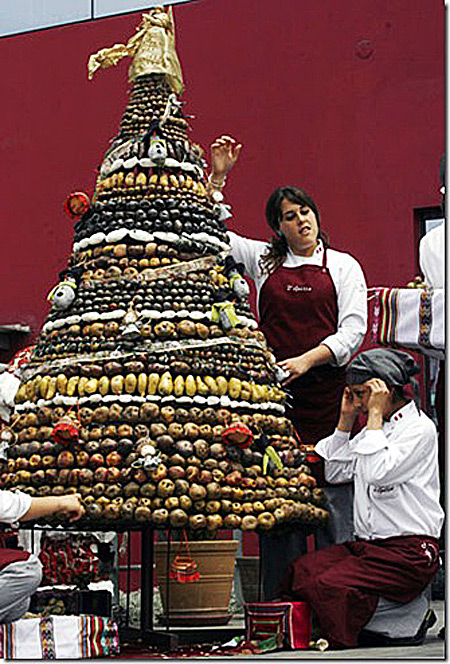 Students in Lima, Peru made an arbolito de navidad using 98 kilos of potatoes.
Pac-Man Christmas Tree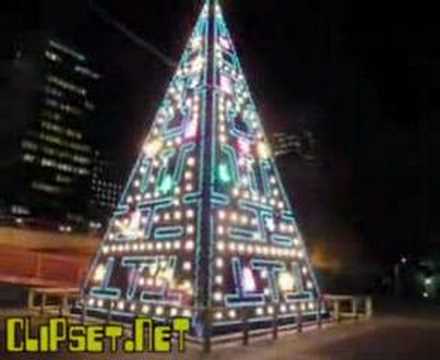 Ceiling Christmas Tree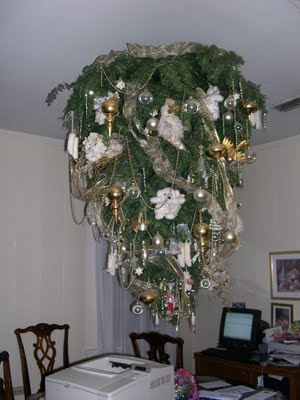 What can I say? After all, the title of this post does emphasize upon the word unusual! The good thing is:
One – you have tons of room underneath for presents.
Two – well, there's no two! I think one was more than enough ;).