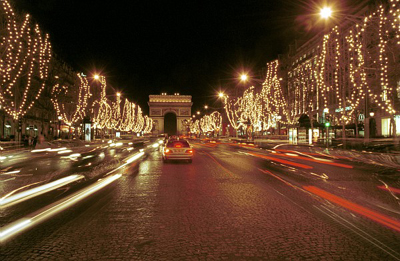 [NOTE: The original title of this post was "Ah, Paris Paris!"]
Tis' the season to be jolly in the city of lights…
Griddy here; reporting live from Paris.
It's no wonder they call it the most beautiful city in the world; the more you go the more you realize that every quartier, avenue, street, monument, building, boutique, cafe, patisserie and park has a charm of its own and a history that is beyond compare.
Paris in December is simply a must see for it is nothing short of magnificent.
On my way back from dinner tonight from one of the city's newest artsy-fartsy hotspots, Derriere* (which literally means 'behind' in French), I couldn't help but stare in awe from the back seat window of the car at the classy Christmas decorations that adorn the famous Champs Elysees, the elegant Place Vendome and the posh Avenue Montaigne.
My mouth wide open – speechless and mesmerized. The city's glow could easily light up a thousand skies and souls.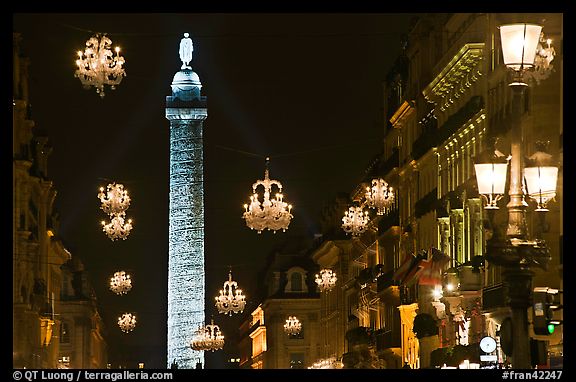 So I'll say it again, regardless of how cliche it may sound, "Paris truly is the most beautiful city in the world" – minus the Parisians, that is.
It's the way the Arc de Triomphe gloriously stands at the intersection of the world's most famous avenue;
It's the way the shimmering Eiffel Tower majestically rises over the paris skyline proclaiming its strength and heritage;
It's the way the gigantic children's carousel on the Place de la Concorde flickers its magical lights as it spins its way into the New Year;
It's the way the symmetrically planted trees illuminate even the dullest of side streets;
It's the way that one million plus people that are strolling down the chilly streets of Paris tonight thinking the exact same thing as me.
The point is, if you are not there right now…GO!