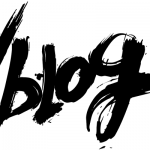 Hi,
Griddy here!
So… I've finally decided to give this whole blog thing a try.
It's like high school peer pressure all over again – "come onnn, it's cool, everyone's doin it"! Except in high school whatever it was they were doing, rarely involved the use of the brain.
So I said what the hell? After all, I do write for a living (in a round about more 'businessy' sort of way) and I figured there are only a few possible scenarios or outcomes.
1) No one will ever read this
2) Someone out there may be as bored as I am now and decide to give it a go
3) My friends will be super curious to know if I'm gonna reveal nitty gritty (you get the name now?), juicy, spicy details about my life
4) My friends will be super curious to know if I'm gonna reveal nitty gritty, juicy, spicy details about other people's lives
5) It will become somewhat popular and more people will feel compelled to start a blog of their own
6) It will become the next best thing to religiously read or check after Facebook, Twitter, ASW… and all the other revolutionary – yet potentially homewrecking – social networking sites out there (highly unlikely, but worth the amusing thought!)
In a nutshell: I don't know what I'm gonna write about every day, other day, week, month, whenever….. and I can't promise that you'll always be interested by the posts, but I will do my best to try and entertain you…somehow!
In the meantime, you're gonna have to bear with me until I finish my wordpress for dummies crash course on themes and appearance, widgets and fidgets and God knows what else! Not to worry; it wont look as bland as it does now. After all, we do want this to have a small touch of Griddy!
Until next time.