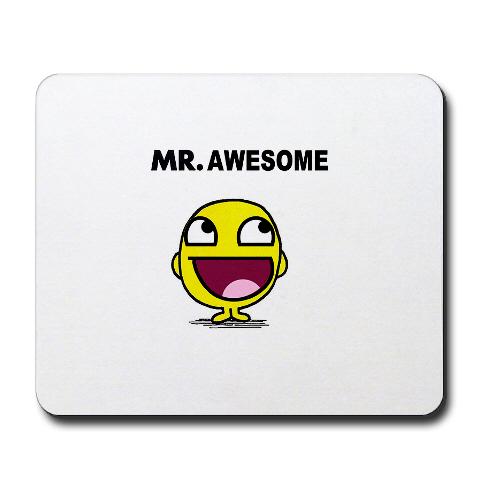 Yes, Yes…I know! I've been a bit MIA the last 2 weeks or so. My bad folks!
I have tons of excuses – some good, some less – but I'll spare you the blah blah and simply tell you that I have no intention of making this a habit and my blogging life should be back to normal mode very soon.
I also realize that I haven't gotten around to replying to all the incredible comments on my last post, Bring IT! How Do You Deal with Negative Comments and Criticism on Your Blog? Needless to say that I have read each and will be replying to all of them shortly. In the meantime, if you haven't had the chance to share your thoughts on that piece and join the valuable discussion, make sure to head over there and see what others had to say in terms of how they treat tactless trolls and others on their blogs.
Greatness Around the Blogosphere
Every once in a while, great people do great things. And in this vast blogosphere of ours, greatness is something you come across quite often if you know where to look.
Stuart Mills and Value
My friend Stu (Stuart Mills) from Unlock the Door ran an incredible series over the last few weeks on the topic of value. He asked 67 people to answer the simple yet thought-provoking question – how do you provide value? Needless to say that provide value… is exactly what each of them did!
If you ask me, Stu could have easily published this 12 post series of his as an eBook – which I still think he should and I'm sure you'll agree with me once you've read through some of the inspiring answers by friends and fellow bloggers such as Glen Allsopp from ViperChill, Davin a Brewer from 3Hats Communications, JK Allen from the Hustler's Notebook, Paul Wolfe from One Spoon at a Time, Yaro Starak from Entrepreneur's Journey, Danny Iny from Firepole Marketing, Yours Truly and numerous others who I'm sure you've heard of or read on a regular basis.
Nicely done Stu, and thanks again for featuring me there among some of the great!
Margie Clayman's New Blog Library
Another blogger who's also offering a ton of value is Margie Clayman with her new Blog Library.
Margie's done something fantastic here in that she's not only promoting others but continuously curating blog posts by category and author so that you can read them at any time and get different perspectives on each available topic. Basically – she's taking the best of the best and making them available for you. What this also means is that you no longer have to go to 100 different blogs to see what people are saying about a specific subject.
For example, there's already 18 articles that address the new and much talked about Google Plus, 10 on parenting and family, 20 on self improvement and so on… All you have to do is skim through the abstracts and click on the one that interests you to be taken to the actual site.
Margie's Blogopedia-style site is just so practical and serves as a great reference for research and smart reading. Kudos to her for starting that up!
Gini and Shonali Raise the Bar Once Again!
These two fabulous ladies don't need an introduction.
If you don't know Gini Dietrich (aka Aunt Gini) from Spin Sucks and Shonali Burke from Waxing Unlyrical, then you don't know PR, Social Media and community building! Okay, so maybe I'm exaggerating a bit but seriously, these women who I'm honored to call good friends (Gini being my VBFF) are the prime example of how to be successful both in the blogosphere and real life – or offline as I prefer to say, seeing that blogging is very much REAL LIFE to me!
About a week or so ago, the very sharp Arik Hanson from Communications Conversations kindly asked if I would write a small recommendation for Gini and her blog Spin Sucks who had just won the PR Reader's Choice Blog Award as Blog of the Year. Somehow, I managed to keep my reco under 100 words lol! A bit phat WOOT to Aunt Gini and a small one to me for being somewhat succinct ;).
Shonali's blog took home the Most Thought-Provoking blog award – one that's well deserved indeed! Please make sure to head over to Arik's winner announcement post and congratulate these two fab gals on a job well done.
John Falchetto – My Top Commenter for June
But before you head for the goodies, I'd like for you to congratulate my top friendly stalker for June – John Falchetto – author of the very smart and popular blog, Expat Life Coach.
During the month of June, John left a total of 34 comments on this blog :D.

As you can see, he was closely followed by May's winner, Bill Dorman and Aunt Gini who took home the bronze. I tell ya, I'm just lovin' this monthly race for the gold! What's even better is that so far, it's a been a different person who wins every month so it gives me the chance to feature someone new here every time.
John is just about one of the friendliest and most supportive people you can meet. I'm honored to call him a friend and I learn something new every time he publishes a post.
He fully understands the power of community and building meaning relationships online. But what's even better, is that when he connects with you – he does so because he's genuinely interested in you and what you have to say. His rich cultural background, intelligent mind and life coaching skills will undoubtedly captivate you and make you want to get to know him better. And you definitely should if you don't already! He's an awesome storyteller who's not afraid to speak his mind, and he always finds a way to relate his numerous entrepreneurial experiences to social media – all while generously promoting other bloggers within each post.
Needless to say that I could toot Falchetto's horn for another 2 pages but I wouldn't want you to start throwing virtual eggs at me. So, I'll stop here and simply tell you to head over to his site and read as many of  his posts as you can. Oh, and while you're there, make sure to congratulate him as well as the team at Bonsai Interactive (meaning Lisa Kalandjian from Scene Steeler Graphics, Danny Brown and Troy Claus) for his newly designed and kick-ass looking blog. The headline alone should give you a decent idea of the type of international person to expect.
To get you started, here are 3 of his most recent posts:
[image credit: Mr. Awesome via Cafe Press]