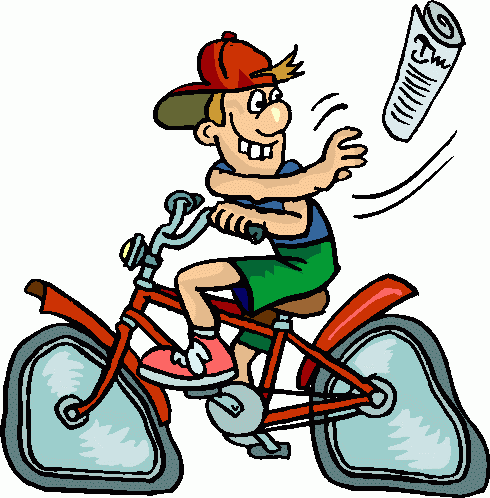 Hello My Lovelies,
And welcome back to another kick-ass SuperPost Sunday over at the Grid house!
Yeah, okay, I don't know where that came from…sorry, forget I said it like that.
I made it sound like I should be hangin' your coats and makin' you popcorn or somethin' LOL.
Alright, let me get straight to the tooting – I mean the point.
I was very honored this week to have 2 of my pieces published elsewhere and I'd love for you to check them out if you haven't already.
I promise you that the rambling is useful and entertaining ;).
The Great Debate: Long vs. Short
I'll say it again, damn it. Get your mind out of the gutter please! I'm talking about word count for crying out loud! Sheesh!
As many of you know, I've somehow been labeled as "the girl who writes a lot" (cough – I'm  being kind to myself). I'm also talking about posts and comments of course – and not about my personal diary of hopes and dreams.
So to write a guest post called "How Long is Too Long" for the fabulous Gini Dietrich from Spin Sucks was somewhat in order.
And guess what?
It seems that for the most part, people enjoyed it and had quite a few things to say. Seriously – check out the debate it stirred up and all the wonderful views that were shared.
Oh, and did I mention that many of the comments on there are "Griddy length"? Either I'm contagious (as in viral) or people do indeed leave longer comments when they have something valuable to share that they need more words for.
I wanted to thank all those who took the time to read it and leave their 2 (more like 4) cents for being so supportive and engaging.
I would tell you more about how grateful I am to Gini and what a SuperWoman she is, but instead, I suggest you read this short post to see what I really think of her.
Marketing Your Facebook Page
A couple weeks ago, Alex Whalley from AlexWhalley.com asked whether he could interview "the Tzarina of SEO", Ana Hoffman from Traffic Generation Cafe, "the King of Podcasts", Hector Cuevas from HectorJCuevas.com and I about our respective Facebook Group tactics.
My answer to that email was: "Hell Yeah!" (and another paragraph or so – of course lol)
So please check out "Facebook Marketing Unmasked. 3 Top Bloggers Reveal All!" and see what each of us had to say. I guarantee that there's a ton of insightful information from Ana and Hector (and me too, but I've tooted myself enough lol) that you can learn from. They're both excellent bloggers with different styles.
Oh, and if you're not familiar with The Whiz of all things SEO, Link Building, Affiliate Marketing and Niche Sites, then I highly recommend you rush over to Alex's blog and see the myriad of valuable information and random outbursts that he has for ya.
Thanks again Alex for asking me to do this. You've done a hell of a job writing up this fantastic piece.
Me Reminding You
Last week, I asked my amazing readers for their help in giving a name to my new series.
I was actually overwhelmed with the amount of fantastic suggestions which in turn left me even more dazed and confused then when I first started LOL.
So, what I'm thinking of doing this coming Wednesday is putting my favorites (including 2 of my own suggestions) to a final vote – and I would love for you guys to take the time to stop by and tick that little box.
Thanks again to all of you participated and threw ideas my way :). Much appreciated!
Oh, and Danny Brown needs your help too in naming his series. So head over there once you're done here and share your bright pennies with him.
Alright, enough of all that. I said my peace. Now let's move on to what you're actually here for ;)!
This Week's Goodies
And so…
"Without further ado and blah blah," here are this Sunday's SuperPosts on all things Social Media, Blogging Tips, SEO, Internet Marketing, Traffic Building, Online Money Making Tools and more.
Social Media
The onslaught of new social media sites has fundamentally changed the role of any marketing or communications professional. Every day millions of users are spendingsignificant periods of time on social networks. In 2010, social media…
Welcome to the 2011 list of bloggers to watch. A few caveats before we launch into the list: This is my own list of the people I'm watching. I was approached to do this list because of my work as a professional connector. These are the people that have stood out…
Last week, I was given the opportunity to do a live question and answer session on Social Media Examiner's Facebook page. I would have to say that it was the fastest and hardest I've typed within one hour, but it was a great experience…
I am fascinated with uber-blogger Chris Brogan as a cultural icon of the social media revolution.  Whether it's trying new business models or pioneering sponsored posts, he is our canary in the coal mine, exploring the leading edges…
Although as business professionals we all understand that putting an implementation horse ahead of a plan and strategy cart is a recipe for disappointment, the reality is that in many organizations this is still what happens…
Blogging Tips
There is really no (reachable) limit to the number of different blog post topics that someone can write about. I write about four subjects currently, each for a different blog. Still, many people find that they are unable to think of…
Want to maximize sharing of your content on Facebook? Here are seven tips that are sure to help. 1. Publish on the weekend. Many companies block Facebook access from the office, so sharing of stories on Facebook tends to increase over the weekend…
Your blog is a business. I'm not saying that your blog should make money. If you're a Copyblogger reader, that's probably already something you're focusing on. I'm saying that your blog (independent of the other parts of your business) itself has…
When a post moves off your blog's home page, fewer readers will see it. If it's a piece you were particularly proud of, well, that can hurt. Maybe you wrote it just one month after you started blogging, so only three people read it. And one of them was…
He is an American icon, having over 12 Number 1 singles (more than any other male artist) and won 13 Grammy Awards and 26 American Music Awards.  As a musician he is a legend, but just what can the King of Pop teach us about great blogging…
On December 20 I announced I was taking a holiday break from blogging here at ProductiveWriters.com. I explained that I was house-sitting in Santa Cruz and Soquel, that I had a lot of freelance projects for textbook publishers, and that I wanted…
Last week, I spoke with Joe Hackmanabout blogger ethics and transparency (you can listen to the podcast here), and one of the things we chatted about was the topic of disclosure. My belief – and something we instill into any clients…
Here's the truth. Most bloggers are being controlled. Their articles, content, styles and brands are being dictated by the "rules" of traditional blogging. Here's the truth about traditional blogging – it doesn't exist…
Since you liked last week's post on 5 ways to spice up your WordPress blog, I thought I'd share a few more plugins I've been playing with, and stuff I've been doing. Why not give them to you all at once, you ask, a little miffed…
Get your mind out of the gutter people! I'm talking about posts and comments. Jeez! When the fabulous Aunt Gini (editor's note: She calls me this because of the Christmas video with my nieces and nephew) asked me to guest post…
Internet Marketing
For a Social Network that gets something like 7 quadrillion hits every 34 seconds it has done a good job of remaining a mystery to me. I know I used to connect with old friends there, plant an occasional crop, maybe kill a few Mafia Bosses…
Traffic Building
A reader asked me on Twitter the other day if I would start writing more traffic-building tips here. The implication was that I haven't been publishing content that will directly help you build a bigger online audience…
SEO
Last night I had the privilege of being the guest on #seochat – a fairly new but very active Twitter Chat that happens on Thursday nights at 8pm CT.  Twitter chats are familiar territory and can be very engaging, especially when they're as well run as #seochat…
Using Google to direct traffic to your blogcan quite literally translate into gold. Or at least money with which you could buy gold. This article will show you how to easilyoptimize your blog for search engines. Let's be clear on few points before we begin…
MishMash
Are you ready for this?  Because I'm totally going to tell a mom story. I'm going to tell a mom story in a post with the word "sex" in the title.  But it's okay, because you're going to love the story.  And then you're going to go off into the world…
It's the time of year where I need to start thinking about the home garden. Yes, it's only January, and it's very cold in much of my country right now. But if I don't begin planning in Winter, I won't be enjoying all those yummies come Autumn…
[image credit: ClipArtHeaven.com]