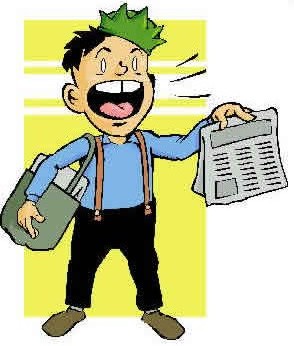 Hello My Lovelies,
I just realized something the other day – that "lovelies" is actually "Love + Lies"! Yikes but Hmm…;)
Well, let me assure you that my Love for YOU (my most fabulous and intelligent readers) and for this blog is NOT a LIE!
I may not be "IN LOVE" with ya, but I sure as heck love ya and then some lol. Truly! But I think you know that already.
Okay, before I get started, I gotta' tell ya – "Eyez got a BIG one for ya dis week!"
On the Agenda
One
I'm hoping some of you had the chance to read my post from yesterday, "Are You "A Tad Bit" Obsessed with Facebook?"
The good news is that it's short – I know you don't believe me but take my word for it on this one. It also includes a fantastic inforgraphic about Facebook that's loaded with fun, mind-boggling stats. Oh, and make sure to share your thoughts on how you use Facebook and blah blah blah…
Two
Make sure to check back this coming Tuesday as I'll be asking for your help in choosing a name for my new bi-weekly series :).
As some of you know, I did this once before in choosing the name for this roundup and I'm hoping to get the same enthusiastic feedback as I did then. I'll be listing a few titles that I'm leaning towards and I'd love to get your vote on one of them as well as your 2 cents.
Gin Gin, I'm counting on you again! No…not Gin as in alcohol. Jeez! Although I'm sure she likes good wine – but Gin Gin as in Gini Dietrich.
I'll also be counting on all you guys as well (That's a BIG fat Please!). That means you too – Jamey and Howie! Don't get coy on me now!
Three
Brankica over at Live Your Love has started a new bi-weekly roundup of awesome posts – similar to mine, but quite different. Her "Sweet Sunny Saturday" has its own style and is loaded with useful resources. So make sure to head over there every other Saturday of the month.
Last but Certainly Not Least
I know I mentioned this in last week's roundup but it's just THAT good!
My friend and excellent business mind and blogger Michele Welch from New Biz Blogger, has written the eBook of all times! Don't panic…I'm not asking you to buy it – it's FREE!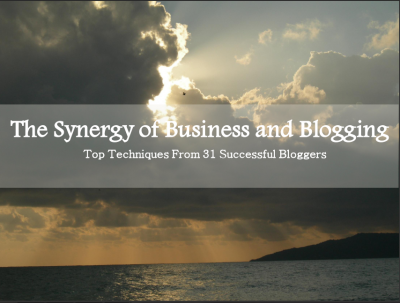 The Synergy of Business and Blogging: Top Techniques from 31 Successful Bloggers features 31 of some of the most useful posts from around the blogosphere. Did I mention that one of mine is in there too ;)? So please do yourself a favor and grab a copy!
Topics Include:
Establishing business goals
Social networking tips
Link building techniques
Traffic generating strategies
Blogging for business
Keyword research
And tons more!
Michele has done a hell of job and I think you'll find yourself thanking her 31 times after you've read it.
The Goodies – I Mean Reading Homework!
I think I've talked – I mean rambled – I mean written – quite enough here! And although I'd love to tell you how frickin' amazing this week's roundup is and yadi yadi ya…I'd rather not! Cause if you don't know that by now then, Pfff…
And so…
"Without further ado and blah blah," here are this Sunday's SuperPosts on all things Social Media, Blogging Tips, SEO, Internet Marketing, Traffic Building, Online Money Making Tools and more.
Social Media
The other day a prominent Twitter celebrity was kind enough to re-tweet one of my blog posts.  It was not Kim Kardashian.  At least that time.  Any way, because of his power and influence, my link was promptly re-tweeted by 12 of his followers…
Read this Quora post about "interesting speakers on social media." It features some of the most well known voices touting each other. It was disappointing to see the same old same old, including the usual lack of recommended female speakers (8 out of 41)…
Not many people have neutral feelings when it comes to Tim Burton – people either love him or hate him. He's such a conundrum. He's so hard to pin down. He's an elite director, but he certainly looks nothing like James Cameron or Steven Spielberg…
"All I need to do to take my business to the next level is get a Facebook page and a Twitter account." That has become the mindset of many SMBs (Small Minded Businesses). Coupled with that mindset is usually the understanding that financial results are instant…
Blogging Tips
Grapes of Wrath author John Steinbeck once said, "Ideas are like rabbits. You get a couple and learn how to handle them, and pretty soon you have a dozen." He's right. Successful bloggers are always watching and listening…
If you've been following the boom of social media marketing, you already know blogging is an essential ingredient to any social media strategy. Are you unsure about what to write, when to post, how to grow your subscribers…
WordPress has taken over much of the Web, and for very good reason. WordPress makes it very easy for beginners and non-techies to put up their own website without the expense of paying someone else to do the… well, tech stuff…
Earlier this week I wrote about how to get 100 comments on a blog post. The main idea of that post was that if you comment on 100 blogs, some of those bloggers will come back to comment on your blog. You then reply to those comments…
There are so many things you need to do to start a successful Internet business that it is often easy for bloggers to forget about their strategy for the content on their site, and off of it. I believe that a solid content strategy is essential for me…
Take a look around the blogosphere; what do you see? Hundreds of blogs sprouting like wild mushrooms on the forest floor; on a daily basis. Some are here to Crush it! Some do not make it or some just blend in with the rest. Those who do make it…
You're probably a hacker, and don't even know it. The term has developed a negative connotation, so many resist the idea. But let me start by breaking down the word. Webster's Dictionary defines the term Hacker as…
Ever used a butter knife to tighten a screw?' indeed… Welcome back, I hope you enjoyed the read, and more importantly, now have a better understanding of what we are talking about when we say Hacker. I particularly enjoyed that post…
If you have your blog or website analyzed, either with a free tool, or a professional, you will see some interesting metrics. You will receive a website grade and one of these measurements is readability level. So what is the optimal…
SEO
Search engine optimization, or SEO, doesn't have to be scary. It can be fun and exciting to put these WordPress SEO tips to use and to watch your blog begin receiving targeted visitors from people who are actively searching for exactly…
2011 is here, and I know many of you have been trying to get your budgets, online presence and campaigns off the ground. I'd love to tell you it's easy, but I'd be lying to you. Rather than pour a whole bunch of information out today…
Internet Marketing
One of the last people I want to antagonize is Chris Brogan, but I've been thinking about this all week so here goes nothing. Dear Chris, You are wrong. Love, Gini. On Monday, Chris had a blog post called "Bigger Ear Marketing for Authors." In the post he extols…
Who is your target market? That may sound like an obvious question, but you may be surprised to learn that your ideal target market isn't quite the ten million people surfing the net each and every day like you thought. In reality, your target market…
Quite surprisingly, I've never actually owned a smartphone before in my life. I have a three year-old Samsung cell phone, which has been kicked, dropped, sat on, scratched, and one of the buttons doesn't even work anymore. I know that it's time…
Link Building
Everyone knows link building and backlinks are key components of good search engine rankings and a website or blog that gets traffic from both the search engines and its peers. There are many forms that traffic backlinks manifest themselves in…
Traffic Building
Bloggers are blogging because they want to get their message heard by an audience, they wouldn't otherwise have. Getting thousands of people listen to what you have to say is a powerful tool. It's a fact that a lot of individuals have made fortunes..
MishMash
Have you ever been frustrated when your best writing falls flat on it's pontificating little face? I feel that way at times. The other day I wrote an article I thought was incredibly well-written. It was a treasure trove of  insightful…
After reading Danny's post and insightful comments on "Could This Be Your Child?", I got to thinking about the provocative image used with the post and some of the reactions to the image. So, I wanted to speak to the power of images…
Now you've all heard about Aweber and how it's supposed to be the bees knees of auto-responders? Well I decided against it because I just couldn't see the value in it. These guys are so up themselves they won't even offer a free trial! Instead you have to pay…
[image credit: Statesrrg.com]