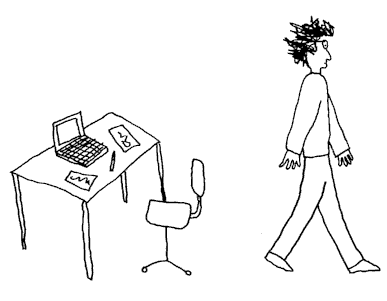 Hello My Lovelies,
BlogWorld Blah Blah
Well, it looks like everyone's back from BWENY and there's been much talk about the big event. I've read a couple reviews so far, as I'm sure you have too. But as far as I can tell from the few folks I've heard from – the best part of it all, was meeting their online friends in person.
So if you were at Blogworld, I'd love to hear your take on the whole thing.
You can also check out Gini's latest weekly roundup post, "Gin and Topics: The BlogWorld Edition". There's 5 great articles all related to the event.
In all honesty, I was pretty bummed that I couldn't make it. Not so much for Blogworld itself – even though the learning and networking would have been great – but for not getting the chance to meet my friends, "the Gang", in person.
I know how silly that might sound, but it's true. All I really cared about was hanging out with peeps like Gini, Marcus, Danny, John and several others.
Oh well…I'll just have to head out on a little tour soon and visit each of them ;). And speaking of tours, while my friends were out and about in New York on Thursday, I was a the Shakira concert here in Beirut :D.
Yes…it rocked!
On Taking a Break
As you might remember, I skipped last Sunday's regular SuperPost roundup and instead recommended ONE eBook by my friend Danny Brown that I truly thought was all that and then some!
I also told you that I would publish the SuperPosts that I had for ya last week at a later time. THIS would be the later time – which works out pretty great since I didn't read as many blog posts as I usually do this past week.
Some of you may have noticed that I was less active online the last few days. I took a little break and didn't do much blogging, twittering, commenting, or other Social Media-ing. It wasn't planned or anything like that. I actually had every intention to publish a couple posts but then life got in the way – one day after the next and here we are – Sunday again.
I even payed the consequences for my lack of activity. My guilty conscious didn't help much and I even watched my Alexa rank go up almost 5K – from 67K to 71 something – and that's fine too.
But we all need a break sometimes to recharge our batteries. It's what makes us human – and keeps us sane lol.
Much like Marcus said in his article last week – it's not so much about the number or ranking as it is about the community. He and I have talked about this a few times actually and although it's always rewarding to watch your rankings drop (that's a good thing in the world of blogging lol) it doesn't mean much if you're hearing crickets with every piece you publish.
Luckily for me, I'm blessed with a kick-ass community that still enjoys reading what I have to write and conversing with me and and other commenters.
Anyhow, I think I've rambled said enough…
It's Time for the Goodies
"Without further ado and blah blah," here are this Sunday's SuperPosts on all things Social Media, Blogging Tips, SEO, Internet Marketing, Traffic Building, Online Money Making Tools and more.
Social media is changing in front of our eyes. It's still a very new discipline but companies and brands are embracing it across the board in a number of ways. It can be easy to become distracted by all the new technologies…
I have been hearing a lot of buzz the last few days about something Gary Vaynerchuk said on TechCrunch TV. Apparently, Gary said that 99.5% of social media experts are clowns. Not surprisingly, this created a rather large…
We all intuitively know what likeability means. We have friends who are easygoing, good listeners and there when we need them. But what does it mean for a brand to be likeable online? Now more than ever, when a "Like"…
A while back, Copyblogger wrote a post called the 7 Deadly Sins of Blogging. I have been thinking about that post lately. I can't tell if it's because all of this talk about the world ending is getting to me or if it's because…
Without customers, your business will never survive, I was inspired by a blog post by Ian Lurie, where Ian wrote about nice things that businesses can do for their customers, so I decide to write about how you can do nice...
Retracing the steps of what happened after a social PR campaign "gone wild" is reminiscent of the movie "The Hangover." Despite the right intentions, the plan just goes sideways when the mixing and mingling ends up…
How to get started: Numbers don't mean anything. The first mistake people and businesses make when starting out on the social web is they become infatuated with big numbers; as in number of followers…
Stop me when any of this founds familiar. 1. I'm talking to a business owner about Internet marketing. Things are going pretty well until the topic of social media enters the conversation. As soon as things like Twitter…
We all remember the enormous amount of social anxiety we experienced in middle school and high school.  We were afraid of being excluded from everything and anything.  There is a party this weekend on the lake…
We are always excited when one of our team members does something awesome. Nichole Kelly, one of SME's regular contributors and a social media measurement consultant,worked with HootSuite…
A blog by any other name is….well…just a blog. You've been blogging for some time now, most likely for your small business. You get an "OK" amount of traffic, hardly anyone ever subscribes or comments, and quite…
Like all great performers, successful bloggers make it look easy. Everything they touch turns to gold. Are they getting by on pure talent or are they just plain lucky? Luck and talent help, but successful bloggers…
With the digitalization of PR, online communication is paramount. On occasion, this will require a bit more skill than the typical use of a keyboard and mouse. That means basic coding skills can and do go a long way in equipping…
So far, almost 1,000 (incredibly smart + sassy) people have signed up to receive the free resource I'm developing, succintly called: The Definitive Guide to Getting Off Your Butt, Finding Some Focus, And Jump…
Ask sales people what they think is wrong with marketing and they will say the biggest mistake marketers make is too much of a focus on marketing activities instead of results. I have explained already that I think the biggest…
Online Money Making Tools
One of my Subscribers recently asked me a question about niche sites in relation to myBuild Rank Profit Course. He said; "I am going through the Course and I am just building my first site now, thank so much…
Sometimes I feel like Wile E. Coyote, "Super Genius," as I repeatedly try in vain to capture the Road Runner. I come up with a brilliant plan and invest days or weeks diligently working to put it all together. But once I spring…
Sooner or later you're going to have employees. If you want to create a large company, you'll have no choice but to hire people to help you out. Although hiring employees may sound simple, you'll quickly learn…
What happens when we die? It's one of the oldest, and most debated, questions in the book. Which is why it seems just a tad bit ironic that as prevalent as the Internet has been for the last 15-plus years, people are just now…
Have you been dreaming about starting your own business?  Are you dying to quit your job?  Well, don't quit your job just yet.  You might be surprised at how important your miserable job is to the success…