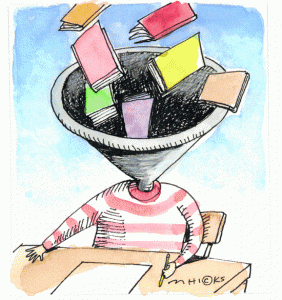 Hello My Lovelies,
First and foremost – Happy Palm Sunday to those of you that celebrate.
What I've Been Doing
I"m keeping this Sunday's SuperPost short and sweet as I have about 100 more comments to reply to on my post, Bring IT! What is Your Blog Posting Schedule? Not only that, but I still have to finish rounding up the information left in each comment so as to include it in the Mega Guide that I'm working on for you. And let me tell ya – it's HARD WORK and time consuming! But I'm not complaining :).
However, some of the folks who left comments didn't pay close attention to the rules and neglected to leave some of the information I asked for. And thus here I am, visiting each blog and rifling through pages to find Waldo myself. I've been nice so far in that I've taken the time to do that, but if what I need isn't visible on the home page – it's their loss.
I have no intention of playing Sherlock Holmes. As it is, I think I've gone above and beyond by actually doing that and by asking some folks to come back and leave the information they left out. I guess that's where the ReplyMe plugin comes in handy eh ;)?!
I could have sworn I was pretty clear with the things I asked for. Oh well…I'll just have to use an even larger font next time lol!
I'm hoping to be done with all that at some point tonight (cough – dawn) so that I can send my little excel sheet to Brankica to turn into a pretty PDF file. We're gonna try and keep it basic with just the main info so as to make your life easier.
At this point, we're still set on releasing the free guide this coming Wednesday, unless we run into some kind of technical difficulty. But I"m hoping with Sharpy on my side, the odds should be much slimmer than if I were at it alone ;). No pressure Bran LOL!
I'm actually really excited about this and I hope you are too :D!
Anyhow, that's all for today folks.
I feel like there should be a Woody Woodpecker staccato laugh after that line – so if you feel the need to do it, be my guest. Heck, I just did it a few times in my head. Wow, I really sound just like that wacky little woodpecker ;)!
And Now for the Goodies…
"Without further ado and blah blah," here are this Sunday's wickedly cool SuperPosts on all things Social Media, Blogging Tips, SEO, Internet Marketing, Traffic Building, Online Money Making Tools and more.
This Friday, the last season of Friday Night Lights will begin. I was a late-comer to the show. A friend of mine told me for two years that it was one of the best-written television shows she had ever seen, but still stuck…
Is your business experiencing the social media success you had hoped for? Are you curious what successful companies are actually doing to gain social media success? You've come to the right place. This article highlights...
My first SXSW experience was humbling and overwhelming. I was asked to do a panel based on my Ad Age post: "Has Facebook Jumped the Shark?" from 2010. I was fortunate to be joined by industry heavyweights like…
For the record #teamfollowback, I will not 'Follow Back', I will block, and likely report for spam. I have started to see a hashtag #teamfollowback in tweets and bios. It makes me tingle, and not in the fun…
Well, ok, counting alone is not what I'd call effective measurement. Counting something gives you a singular, rather meaningless number. Like your waist size. If you're a 34 waist, that's a single piece of information...
You've probably heard to no end just how important relationships are in the blogosphere. The truth is in today's age where the evolution of competition has a completely different meaning, you can't operate inside a bubble…
On Twitter, Mr. Clean isn't Procter & Gamble's bald-headed muscleman. He's a designer from Pennsylvania. As for Mr. Peanut, there are two: a French-Canadian and a nut that wields an ax. Many of the most-loved brand…
Some of you will know the story through a film adaptation of a graphic novel by Frank Miller. 300 is a story based on the Battle of Thermopylae as described by the Greek Historian, Herodotus. According to Herodotus…
There's an uprising taking place in the kingdom. Whoever the monarch may be, there are insurgents who would topple the throne and assume power. The ruler has it all wrong, and if only the insurgent could take…
I'm honored to be guest posting again on Spin Sucks and as soon as Gini Dietrich said we were a go, I started thinking what would be most beneficial for you. I thought to myself, "You could write about the importance…
I love a good headline, but I hate writing them. Actually, I'm pretty bad at it. (Editor's note: This is true. I've rewritten 97 percent of Jessica's heds.) I ignore headlines as much as Charlie Sheen ignores reality…
If numbers are the indication you measure an A-list blog vs. a mediocre one, than you may or may not agree with this methodology of measuring what an A-list blog is. I read many A-list blogs, many of which of which…
It's been a theme recently on the One Spoon blog that one of the activities that bloggers and content marketers should do to get ahead of their competition is make their writing better. (This of course assumes…
An editorial link is a one-way link placed within the body of a content that is given naturally by other websites to specify a resource. Basically, it's a form of citation on the web, which generally indicates that the destination…
This morning I woke up to a destroyed telephone line. Actually the line which runs from my house to the telephone pole. No internet, no land-line. I knew I had emails to answer, and work to do online…
As I pulled into my driveway around 11:30pm on Thursday night of last week, exhaustion had officially set in. Having driven about 23 hours over the previous 3 days, I was physically spent. But just like many…
A good sense of humor can be a powerful resource in stressful times and life, as we know, comes with its share of those. Laughter can completely transform a situation because we can't help but feel good…
Something broke my heart recently. In our swimming pool business, I've been filling in for our service manager who's been out for a while, and it's given me an opportunity to interact with customers who I haven't spoken…
There's a lot of buzz online at the minute about a video doing the rounds from U.K. online content specialists Purplefeather. In the video (seen below), a blind beggar is struggling to get people to put money…
During my last trip home to see my father, he told me he had an important question to ask. As he had just undergone major surgery, my ears perked up wondering what was going to come out of his mouth…
First of all I need to apologize for not having posted anything in the last month. The scarcity of available 'thinking' time has put me in a situation where the writing kept being postponed. A while ago I wrote…
SPAM comments. Everybody gets them, nobody wants them. But there is a lighter side to these annoying comments, a side I want to explore now. Something I have noticed about SPAM is that like any internet 'life form'…
[image credit: Cartoon by M. Hicks via Scarletta Media Marketing]