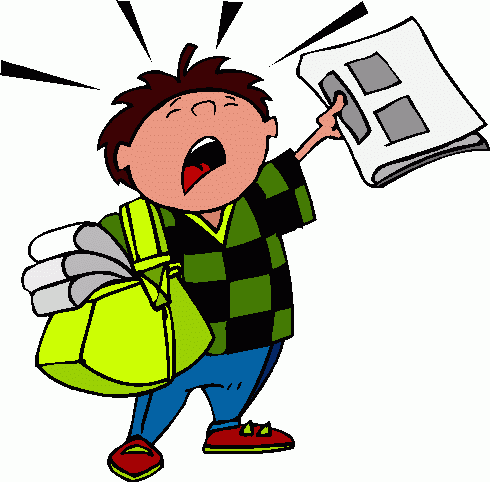 Hello my lovelies and welcome back to SuperPost Sunday here at nittyGriddy :D! Damn, I really sound like a talk show host when I say that out loud lol. Hmmm…maybe I should be?!
It's been a hell of a hectic week for me but I'm glad it's over. The weekend, on the other hand, couldn't have been any lazier. Sure, it was productive because I worked, but I didn't physically move much while doing any of it. Don't you just love those special "I refuse to move" days?
If you were here yesterday then you may have read my special 1 year anniversary thank you post which if you ask me, pretty much kicks-ass! But if you weren't here, then shame on you! Make sure to get your bug eyes and booty back over to that piece right after you finish reading this SuperPost! I realize that this may sound like an order, and it is – kinda; but you have to give me credit for sounding like a funny dictator (minus the psychotic trait) instead of a scary Stalin or horrific Hitler type.
The other reason why you may want to read nittyGriddy is One Year New is that you might just be in it! That's right, this particular Blogoversary post is not so much about me (sure it is) as it is about many of you.
Alright, enough of me rambling about me, cause I've got some seriously fabulous goodies for you this week. And NO, I don't get bored of saying that every Sunday – I just have to find a new and creative way to put it every time :).
Seriously though, have I disappointed you so far with my weekly roundups? Well you see then…that's why I keep tootin' them – in the 'hype' and 'praise' sense of the word and not the other meaning for it. And shame on you again for letting your mind wander to the gutter!
So, as my favorite saying goes, "without further ado and blah blah," here are this Sunday's SuperPosts on Social Media, Blogging Tips, SEO, Internet Marketing, Traffic Building, Online Money Making Tools and more.
HAPPY READING 

!
Social Media
There are tools. There are people who use the tools. And then there are people who are tools. Know the difference. Ass-kissing will get you anywhere, but where is that, exactly? Where do you actually want to go from there? Think long-term…
Yup! I've been thinking of blogging about the movie on Mark Zuckerberg and his journey to the first 1000,000 friends, ever since I saw the movie. A "MUST" watch cult movie, for sure! However, I was not so impressed…
If you've been on Twitter a while, you're probably stuck in a rut. We all know we're supposed to engage, share links to valuable information, and re-tweet others. What else is there? If you want to spice up your Twitter feed…
Blogging Tips
"I'm at a point in my blogging career where I just don't know what I'm doing wrong." Every blogger reaches a point in time where they find themselves struggling, it's normal. However, the challenging part of that struggle is finding…
Two years ago I stumbled across the concept of blogging for money.  Instantly it hit me as the perfect thing: sit behind a computer, design a site, write, be my own boss, work from home, what could be better? I knew nothing about traffic…
Ali's recent post discouraged us from forcing creativity. If you don't feel it, she said, don't write. Yet Gretchen recommends sitting down and writing every day, because you'll get in a rhythm and stay connected to your material. Well, which is it…
There are different types of bloggers with various levels of success. We have the average blogger and the super-successful blogger (often called the A-list blogger). Many new bloggers think becoming an A-list blogger is all about writing content…
There are some realities to being a successful blogger, and failure to realize them can affect the success of your blog. Even though blogging can be done by everybody, not all are successful at it because most people don't know what it takes to succeed…
Getting started with blogging is always exciting at first. You have a ton of great ideas that you wanna share with people, and you just can't wait to get started writing. But if you just jump into it without a blogging strategy in place, you'll quickly…
How To
This is an article I've been waiting a long time for somebody else to write. Over the years, I've changed how I manage my online projects so drastically that I wished someone would come along and say, "Okay, Glen, this is how it's done." Sadly…
Email subscribers are the lifeblood of the online business. We all know we need them, and we all have specific ideas about how to capture them. Ethical bribes, free eBooks, special reports, pop-up forms, Internet radio shows. But if you want to have a truly…
Over the last couple of weeks I've been watching new bloggers come out of the woodworks and I've been learning more from them than anybody. In a recent post on the new rules for winning the blogging game,  my buddy Stanford Smith (@pushingsocial) said…
At some stage in your blogging journey, you're going to write something that, for whatever reason, brings down the equivalent of Darth Vader, Sauron, Freddy Kreuger and the Four Horsemen of the Apocalypse onto you…
I have the hardest time saying no. Lots of people do. It's one of those things we do to foil up our lives quite often. Why? Because we hate to disappoint. Because we think it's a once-in-a-lifetime opportunity. Because we want to say yes…
You can easily manage lists, subscribers, follow ups, broadcasts, create web forms very easily and in this tutorial I will show you exactly how to do just that. I have mentioned before that Aweber is my preferred email marketing…
Blog traffic, content engagement, online community, social proof, all key aspects of blog marketing. All easily measurable items. But the ultimate goal is one and today my dear friends, we are going to talk about how to measure…
Let me begin by thanking my good friend Ileane for having me appear on Basic Blog Tips, it is truly a pleasure. I receive lots of requests for Guest Posts and one of the first things that comes to mind is what I will write about and how I will tailor…
Traffic Building
So, I published a post yesterday: Trackback Spam Be Gone: What I Use To Cut Down On Junk Trackbacks. As the comments started to pour in, I realized that I had a bit more explaining to do on the topic. Some of you might know what…
Alex asked me reveal all my deep dark secrets about Backlinking. But the truth is, there aren't any secrets. You already know what to do, and to be honest, I don't personally do most of those things that probably you do…
Internet Marketing
Most people hate selling. They hate having to sell things to other people, and they hate being sold to. If you're the seller, selling can be a frustrating process of rejection. And if you're the potential buyer, nothing is a bigger turn-off than a blatant…
MishMash
One of the things I enjoy most about SEO is that I get to work with a lot of creative, talented specialists, especially copywriters. For those who don't know, a copywriter is someone who writes marketing copy. In essence, a website content writer is a copywriter…
Thanksgiving is around the corner. Yay! I have lots to share with you on what I have been doing. There isn't too much explanation though as this will be a blitz, a giant of a list post for you to peruse. However, they are pretty self-explanatory…
In the United States, today is the busiest air travel day of the entire year. So I figured it was a good time to talk about what's going on with TSA, the new x-ray machines, and the "enhanced"  pat-downs…
Blogging in such a small niche; is there room for big ideas? I mean who would think of  sharing about  a  single flower??!!   Have I chosen wisely?  Decided I would share the journey I've had so far.  Then you can decide…
Believe it or not, it's been a year since I joined this fabulous and unbelievable blogosphere that has in such little time altered my life, working hours, passions and goals. I'd like to tell you that I'm pleased with my blog's outcome and progress so far…
[image credit: via Type Set Coin Collecting]