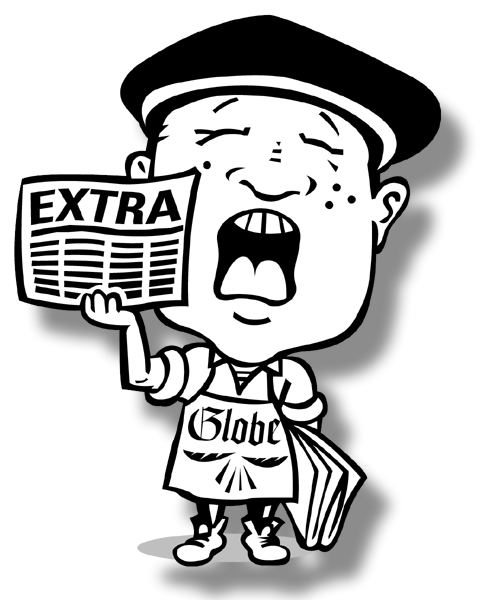 Hello my Lovelies,
Welcome back to SuperPost Sunday here on nittyGriddy!
Strange. I could have sworn that the weekend had just begun. Talk about blink of an eye.
Note to self: Speak in kind and persuasive tone to whoever is in charge (up there) about prolonging Saturday's and Sunday's. The weekend vs. weekday ratio needs to be equalized :).
First and foremost, I wanted to take this opportunity to thank all of you who stopped by to read and comment on My Special Bday Post, 17 Things About Me, if You're Curious to Know. Your sweet wishes and thoughtful notes were super appreciated. And yes, I had a awesome Bday – as usual – thanks to my fabulous friends! Oh, and if you didn't get the chance to read it, then please do. I'm gonna' toot my own horn here and say that its pretty frickin' good – and entertaining!
Second of all, I gotta' tell ya – I've come to love writing this weekly series. The only reason I actually look forward to Sunday getting here so quickly is that I get to share some interesting and wonderfully written posts with you.
For some reason, I'm inclined to ramble less this week (again) and get straight to the goodies – after all, that's what you're obviously here for!
So…
Drum roll please…
"Without further ado and blah blah," I present you with this week's top articles from around the blogosphere on Social Media, Blogging Tips, SEO, Internet Marketing, Traffic Building, Online Money Making Tools and more.
I think this is a kick-ass roundup of some fabulously informative and insightful posts by some rockin' folks. And I know I say that every week, but it's true! So, please do yourself a favor and take the time to read as many of these as you can. You won't be sorry.
HAPPY READING :D!
Don't forget to share your 2 cents in the comments. They're always appreciated and of course will be replied to.
Social Media
This is my metaphor. Just something that I thought off. Don't kill me for it. Social media or social networking sites like twitter or facebook is like learning how to fish. It takes time and patience. I've received a lot of emails and direct…
Social media is plagued with intrusive advertisers spamming their message across their profiles. Fortunately for users of these networks, people can pick and choose who to follow and who to block. This means that those who are constantly…
Blogging Tips
Truth be the told, the original title for this post was going to be. "Dude! Your font is WAY too small." But I thought that might offend some people. Every time I write something a little borderline, I can literally hear the sound of Twitter followers hitting…
One of the things that I love most about being a blogger is that I get to do a lot of different things. Sometimes I'm an artist, sometimes I'm a businessman, sometimes I'm a writer, and sometimes I'm a salesman…
Stephen King's book On Writing is a very good read. It is targeted towards writers and wanna-be writers, but it is a very inspiring book for anyone. As bloggers are writers, this book can teach you several lessons and can inspire…
Have you ever had writer's block? Sure you have. You know that feeling; you're sitting at your computer/pad and you want to write something, you really, really do, but nothing comes. The frustration can last a few minutes, hours…
Maybe your blog isn't growing fast enough. You may be getting a little frustrated with your lack of comments or retweets. Or you may be drowning in all of the social media chores that you "must do" to have an A-List blog…
SEO
If you have used Google today then you might have gotten a taste test of their newest feature, Google Instant Preview.  This feature allows users to preview the results right on the search engine results page by displaying a screenshot…
The semantic web will fundamentally change the way we process information. Ecommerce will be one of the first areas to change –and especially search engine optimization (SEO). Semantics is the process of using natural language…
Online Money Making Tools
A few bloggers tend to publish monthly income reports. However, this is not my favorite kind of information to share in a blog post – not because I am against it, but because I am still at the "spending money" stage, not making real money yet.  So…
Traffic Building
Hi, I'm Tyler. I created a blog in June, 2010 called Advanced Riskology and, by September, more than 2,000 people had decided that they liked it enough to make it a part of their daily lives. That makes me feel incredibly good and I want…
I've revealed my niche site backlinking strategy before, but never in this much detail. Ever since the niche site I created for the Niche Site Duel started to rapidly climb the ranks of Google, eventually landing on the number one position, people…
When leaving a comment on a high trafficked blog with dozens or maybe even hundreds of post comments, standing out is very tricky. However, it's a very important traffic generation strategy to increase your blog traffic and should…

MishMash
When I began blogging my aim was to provide quality content, relate well to visitors on my site and give honest appraisals of products I could eventually offer to my customers. I visit a lot of blogs in a day.  I love to learn from others; bring a newbie's…
I love the communities that I'm a part of online.  Not only do I love the interactions and friendships that are developing here on the Smart Income Blog, but also in the blogging world, in general. I've made lasting friendships with other bloggers…
I recently got an email from someone whose comments aren't going through on that other blog I write for. I let him know that the spam plugin Akismet was probably snagging them, and he responded to let me know that was a "piss poor" answer…
Custom tabs can be one of the greatest inventions for facebook page. It brings a page to life, allows content enhancement to impress and capture attention. Setting up a custom tab can be easy (DIY) or complicated with…
You've likely heard of StumbleUpon. But do you really understand how to use its full power? StumbleUpon is a social bookmarking and rating site where people can "Stumble" their favorite web pages, write reviews and share their…

Many of you regularly read Men with Pens (as I do) because of the great information and tips about writing and creating stuff that sells. So what, pray tell, is a marriage and relationship guy doing here…
This was my mindset before Danny Brown said, "Just try it." I used to see blogs as something I enjoyed reading, but writing one wasn't worth the time. I thought it was something that I couldn't commit to and wouldn't have time…
There are times in life when you may want to connect with somebody more "famous" than you. I mean famous relatively speaking. It could be a blogger, business person, government official, or even maybe just the hot girl/guy you…
[image credit: newsgratr Twitter account]