This post is a continuation of 18 Great Books on Social Media (Part 1). As was previously mentioned, the article has been divided into 3 sections in order not to publish a mile long post :)! Furthermore, I have tried to include only those books that have been published within the last 2 years. Seeing how quickly the social media world is evolving, I wanted the information and data to be as recent as possible – as it is, one year old data in this industry could already be considered as being out-of-date. Regardless, they are all good references by experts in the field.
[Books 7 to 12]
7. Twitter Power: How to Dominate Your Market One Tweet at a Time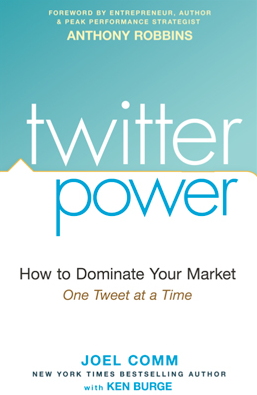 In "Twitter Power" Internet marketing and Web innovation expert Joel Comm shows businesses and marketers how to integrate Twitter into their existing marketing strategies to build a loyal following among Twitter members, expand awareness for their product or service and even handle negative publicity due to angry or disappointed consumers.
The book also presents case studies of companies on the forefront of the Twitter movement, to help you develop your own social networking strategies. "Twitter Power" is the result of extensive testing and participation in the social networking community and is a must-have for any business that wants to keep up with the social media movement.
You can buy this book on Amazon.
————————————————————————————————————————-
8. Content Nation: Surviving and Thriving as Social Media Changes Our Work, Our Lives, and Our Future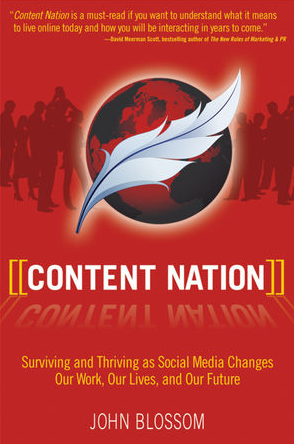 Discover how social media communications is changing the content provider industry in "Content Nation: Surviving and Thriving as Social Media Technology Changes Our Lives and Our Future".  Developed through a collaborative wiki, this book is a collection of information from social media experts and serves as an example of how social media impacts the way we provide and receive content.  You will learn how social media changes the way businesses market products and services, influences how people interact with the government and dictates how we communicate with one another on a personal level.
This book is revolutionary not only in its scope, but in the way it came to be. Through the wiki collaboration process, it evolved and developed online at ContentNation.com—literally created by the social media it examines. Hundreds of individual publishers contributed to its content. If you have sent an e-mail, voted in a Web poll, posted a video on YouTube, or sent a text message, you are part of "Content Nation". Welcome to the evolution.
You can buy this book on Amazon.
————————————————————————————————————————–
9. The Social Media Marketing Book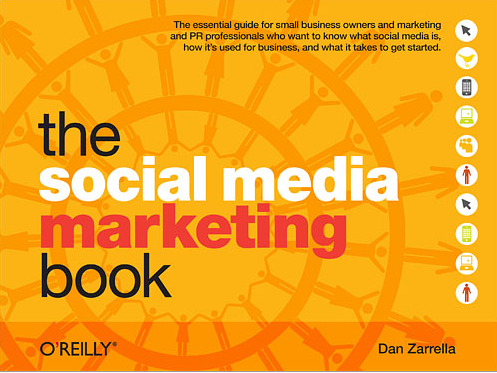 Are you looking to take advantage of social media for your business or organization? With easy-to-understand introductions to blogging, forums, opinion and review sites, and social networks such as Twitter, Facebook and LinkedIn, this book will help you choose the best – and avoid the worst – of the social web's unique marketing opportunities.
"The Social Media Marketing Book" guides you through the maze of communities, platforms and social media tools so you can decide which ones to use, and how to use them most effectively. With an objective approach and clear, straightforward language, Dan Zarrella, aka 'The Social Media & Marketing Scientist,' shows you how to plan and implement campaigns intelligently, and then measure results and track return on investment. Whether you're a seasoned pro or new to the social web, this book will take you beyond the jargon to social media marketing mastery.
This book will help you:
Make sense of this complicated environment with the help of screenshots, graphs and visual explanations
Understand the history and culture of each social media type, including features, functionality and protocols
Get clear-cut explanations of the methods you need to trigger viral marketing successes
Choose the technologies and marketing tactics most relevant to your campaign goals
Learn how to set specific goals for your campaigns and evaluate them according to key performance indicators
You can buy this book on Amazon.
————————————————————————————————————————
10. Social Media Metrics: How to Measure and Optimize Your Marketing Investment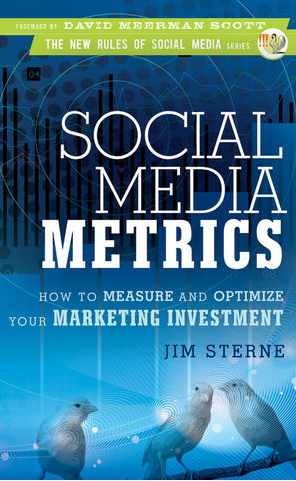 Whether you are selling online, through a direct sales force, or via distribution channels, what customers are saying about you online is now more important than your advertising. Social media is no longer a curiosity on the horizon but a significant part of your marketing mix.
While other books explain why social media is critical and how to go about participating, "Social Media Metrics" focuses on measuring the success of your social media marketing efforts. Success metrics in business are based on business goals where fame does not always equate to fortune.
This book will help you determine:
Why striving for more Twitter followers or Facebook friends than the competition is a failing strategy
How to leverage the time and effort you invest in social media
How to convince those who are afraid of new things that social media is a valuable business tool and not just a toy for the overly-wired
You can buy this book on Amazon.
—————————————————————————————————————————
11. Groundswell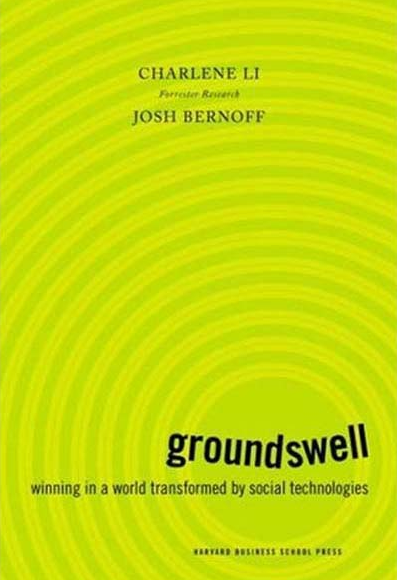 Corporate executives are struggling with a new trend: people using online social technologies such as blogs, social networking sites, YouTube, podcasts… to discuss products and companies, write their own news and find their own deals.
Therefore, when consumers you've never met are rating your company's products in public forums with which you have no experience or influence, your company is vulnerable. In "Groundswell", Charlene Li and Josh Bernoff explain how to turn this threat into an opportunity.
"Groundswell" is based on analysis by Forrester Research. The book is filled with practical, data-based strategies for companies that want to harness the power of social technologies like blogs, social networks and YouTube. It features full case studies, a complete road map for social strategy and data from around the world.
You can buy this book on Amazon.
————————————————————————————————————————-
12. The New Influencers: A Marketer's Guide to the New Social Media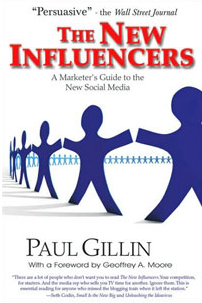 The influence of bloggers, podcasters and users of other social media is profoundly disrupting the mainstream media and marketing industries. Paul Gillin's "The New Influencers" explores these forces, who these new influencers are, their goals and motivations, takes a look at the changes they have initiated and offers strategies for marketing within this dynamic new macrocosm.
"The New Influencers" explores:
Why social media are now so influential in consumer decisions
The differences between traditional and new media
Interacting with those within the blogosphere
How to take advantage of this new medium
Guerilla marketing on the Internet
The need for complete transparency
Strategies for both small and large businesses
Whether your company or organization should start a blog
You can buy this book on Amazon.
————————————————————————————————————————–
*Note 1: The descriptions that are under each book cover have been taken from the original sites or authors and have been slightly modified/reworded.
*Note 2: Part 3 will shortly follow and will include another 6 great books on Social Media.