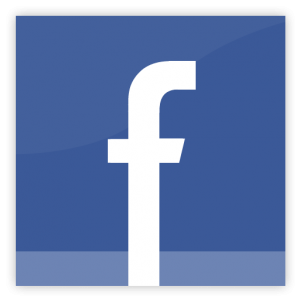 February 4th was Facebook's 6th birthday. Yes, believe it or not, the social networking titan and the most talked about website [actually, the most talked about anything] in the world, is a measly 6 years old! I think that Harvard dropout and boy genius Mark Zuckerberg as well as his roommates do more than just pat themselves on the back. Hell, I'd probably be walking around with a head the size of Jupiter. Come to think about it, I'd probably have a country house there as well. Anyways my point is: that in a little over 5 years, Facebook grew from having 1 million users to an astounding 400 million. At this rate, by next year, Facebook could potentially surpass Microsoft Live's network which currently has more than 500 million users.
Before I move on to the main attraction – the 2 infographics – here are a few random yet interesting facts about Facebook which I found in an article written by Edwin in December 2009 on Flytrap Games.
Facebook's top application, FarmVille, is more popular than Twitter

(a fact that FarmVille made sure to state when they recently won the "Social Networking Game of the Year" award). See nittyGriddy's article about FarmVille.

35 million active users update their status boxes everyday.

Facebook has its' own unique associated psychological condition known as "Facebook Addiction Disorder".

Facebook is the

2nd most popular keyword on Google

globally.

1.4 million photos are updated to Facebook every second.

Michael Jackson's page is the most popular one on Facebook with over 10 million fans.
I came across 2 fantastic infographics which better portray the behemoth site that is Facebook. The first was made by pingdom and is rather simple and straight to the point with big and impressive numbers; whereas the second, made exclusively for Mashable by Muhammad Saleem (a social media consultant), is more detailed as it explores Facebook's growth over the last 6 years. Both are definitely worth viewing as they present indisputable evidence that Facebook is indeed the ultimate power house when it comes to social media.
To view the full size version of this image directly on pingdom's website, click here.
To view the full size version of this image directly on Mashable's website, click here.