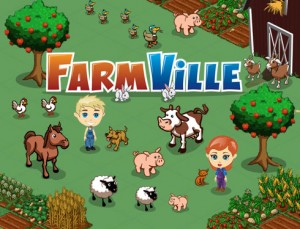 Seeing the massive popularity of Zynga's FarmVille on Facebook, it's no surprise that it took home the Social Networking Game of the Year award at the 2010 13th Annual Interactive Achievements Awards this past Thursday at the Red Rock Resort in Las Vegas.
Nominees for this award included, PopCat's Bejeweled Blitz, Codebell's Farmtown and Playfish's Restaurant City. With over 80 million monthly active users, FarmVille is by far the largest of the gang and clearly proved to be in a league of its' own.
Some other games that won awards are:
Naughty Dog's Unchartered 2: Among Thieves

for: Game of the Year, Outstanding Achievement in Animation, Outstanding Achievement in Visual Engineering and a couple others.

Harmonix Music Systems The Beatles: Rock Band

for: Family Game of the Year

EA Canada's FIFA Soccer 10

for: Sports Game of the Year

5th Cell Media's Scribblenauts

for: Outstanding Innovation in Gaming

Infinity Ward's Call of Duty: Modern Warfare 2

for: Action Game of the Year
Do you play Farmville? What other games do you play that you think deserve an award? Post your comments.
[image credit: vator.tv]