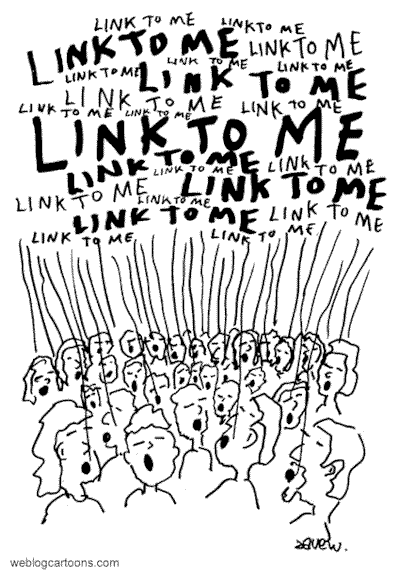 Hello My Lovelies,
So I had an incredibly productive weekend (insert big sarcastic emoticon here). I finished season 2 of Cougar Town as well as the final season of Friday Night Lights. And somehow, I managed to squeeze in this blog post – somewhere between scorching in the sun, lounging on the couch and…(include any or all non-work summery related things you can do).
It was really quite exhausting – I had to get up and switch DVD's every few episodes, then lift the remote to press pause, play and all. And other times I'd have to get up, walk 20 feet and dive in the sea so as not to collapse from the sizzling sun.
I'm thinking you're either smirking or calling me names right now – and either or is totally understandable lol.
Funny thing is that since I was offline a big part of the weekend, I had this post scheduled to go online yesterday evening (my time) as I do every Sunday. But for some reason it didn't get published and I'm guessing it's kinda my fault in that I may have screwed up the dates when scheduling it – but of course, that's just an educated guess lol ;).
I may have winked at you just now but I wasn't really doing so when I realized that my SUNDAY SuperPost still wasn't online on MONDAY morning! It was more like a verbal sound or screech that rhymes with puck!
I also know that many of you are still waiting for a reply from my last Bring IT! post on what attracts you to a blog. My bad and thank you for your patience.
But fear not…I DID NOT forget you.
I DID read each and every comment and I WILL reply to you shortly as I always do.
Oh, and if anyone can tell me how to stop my Disqus email notifications from going to my junk folder – I'd really appreciate it. It's been a month now and nothing's worked! To say that I"m annoyed is somewhat of an understatement. Grrrr…
I Heart Google Reader
Oddly enough, I don't have tons of musings or babble for you today. All I can say is that I've done a crap load of reading over the last week and am slowly lowering the count on my Reader – one post at a time, reading, skimming or scrolling. Only 357 more to go!
Speaking of Google Reader – it's really starting to grow on me. I'm actually using it much more and it's just so frickin' practical. I know I"m preaching to the choir here and that I haven't made any miraculous revelations that you don't already know…but still!
There are certain blogs that I automatically go to every morning – it's like checking email. They're part of my daily routine and I generally don't miss any of their posts. So in reality – I wouldn't even need to subscribe (via RSS) to them (although I do) because I'm gonna' head over there no matter what.
What I often subscribe to, are blogs I randomly come across and like. I might not religiously read them everyday but that's simply because I forget. Let's face it – there's only so much our MY brain can remember or handle. So in that sense – Reader has come in very handy for me and serves as a little reminder to go see what folks are saying.
When it comes to reading a blog post, I generally prefer to read it on the blog itself. Call me silly, but I like to feel that I'm there – in their house with their unique environment. But lately, I've noticed that I'm becoming a little more like Aunt Gini – in that, I'm often reading posts in Reader and then clicking on them when I feel inspired to comment and share. But again – the operative word here is "often" and not "always".
I did things differently this week. I didn't simply blog hop or rely on Twitter for links. Instead, I went through my Reader to compile this fine roundup for ya. So most of the recommendations you'll see here are from blogs I'm subscribed to.
Crap…I knew I shouldn't have said anything about musing less today for I still managed to leave you with 500+ words lol ;).
Time for the Goods
"Without further ado and blah blah," here are this Sunday's kick-ass SuperPosts on all things Social Media, Blogging Tips, SEO, Internet Marketing, Traffic Building, Online Money Making Tools and more.
It's a fact: people like to win stuff. When you pair the word "prize" with an objective, you can generally expect a good outcome. Because of this, holding contests or sweepstakes is a great way to drive more sales, leads…
You may think that this BlogWorld wrap up is a tad late. But make no mistake, its arrival is intentional. I heavily debated between providing you with an immediate recap driven by the contents of the sessions and keynotes…
As organizations begin to show signs of "social business" behaviors, they will begin to experience different levels of cultural change relating to the people in the organization, as well as its processes and technology…
Did you know that your blog's about page is consistently the second most-viewed page on your blog? Whenever a new visitor's breath is taken away by a post of yours, it's the first place they go to find out…
This is the story of a blogger. He started his blog, taught himself about copywriting, and figured out who the one person he was writing for really was. He worked his tail off creating content. But his blog was a ghost town…
Do you remember Apple Computers' brilliant 1997 Think Different ad campaign? It was narrated perfectly by Richard Dreyfus, with actual footage of people in history who chose to break the rules every now and then…
Growing online is critical for any person living abroad, the knowledge and skills these mentors will bring you is impossible to value. Last week I was in New York, attending Blog World and meeting in real life the online…
Sending people to your blog is only half the battle; the other is keeping people on your blog until they become part of your community. What are the factors which make a blog addictive? This article will explore…
As you have probably heard by now, Google has just launched the +1 button, which is essentially their way of competing with the Facebook Like button. If you haven't heard, you have probably seen it popping…
When telling a story how do you make it worthwhile to read? Remember… there are very few of us who have 10 to 15 minutes of free time to read cool new stories and articles. How do you captivate your audience…
A man walks into a pawn shop. He sees it hanging on a wall and give the man behind the counter $112 and drives home. Once safely at home, he opens his new case, pulls out the Fender Stratocaster he bought…
Ric Dragon knows his search engine optimization and how to tell a story. In a mythical land where the identical twin SEO beasts live, a wizard (Google) has challenged bloggers with inviting good SEO into their homes…
Online Money Making Tools
There are many ways to monetize a blog.  One of them is to create and sell an eBook. This is a strategy many bloggers successfully use to generate a full-time income.  Unfortunately some miss the boat…
Today I'm going to share with you an in-depth case study of two moms who are killing it online. Unlike case studies you'll find elsewhere, this article contains not only their personal stories, but the exact strategies they use…
Have you noticed the big smiles of personal development gurus? They're all so happy. Now, we all need someone to inspire us and even kick us in the butt to get going. I agree with that. But there's one thing most…
If I could identify one statement that you're bound to roll your eyes at, it's "Trust yourself." Because here's the thing: Most of us, including myself at times, don't know how to trust ourselves. We see that advice, and automatically…
I have a confession to make – I never felt pretty growing up. I was the smallest kid with the longest hair, who wore glasses and was teased mercilessly. I hated my looks. I did not start to even think I could be pretty until…
People will agree or disagree with you. People will agree or disagree with how you do things. That's how it should be – none of us have all the answers. The trick is in deciding who you give credence to, and who you…
I have a client – a gourmet dessert brand – that considers me its Director of Marketing. So I was asked to interview six PR pros who would work to expand the brand and product exposure, primarily from a publicity…
"He who has health has hope, and he who has hope has everything." ~Proverb In the spring of 2006, I was training for the MS 150, a cycling event to raise funds for the National Multiple Sclerosis Society. I was hopeful…
After reading the chatter about clown-gate and ensuing social media expert bashing posts last month, the first reaction was to ignore it and continue real work. It was the ultimate red herring. But upon further reflection…
If you're reading this, you most likely click through to a wide variety of websites each day. From Facebook and Twitter, RSS feeds and things your friends send you via email (LMFAO – you have to watch this)…

Everything you've been force-fed about blogging ruffled a few feathers. That wasn't the intention and, for the most part, I got a lot of positive e-mails/tweets/comments. It got me thinking about how I decide to do what I do…
A friend of mine once told me, "If who we are today is who we will be tomorrow, then our lives are already wasted." Every day, as writers and as people, we can choose to grow and evolve or we can choose to remain…