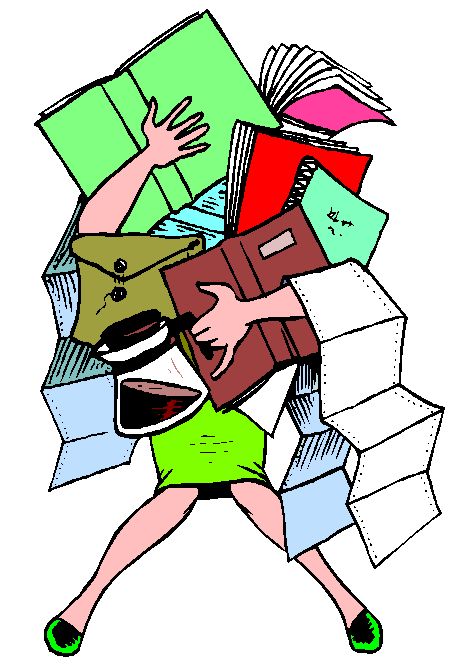 Hello My Lovelies,
Do you ever feel overwhelmed? Not just by all the work you need to do or negative occurrences, but by the great things that are happening to you all at once.
Sure you do and so have I lately :).
Lori Gosselin from Life for Instance wrote a great piece about things you can do to push your reset button when you're feeling overwhelmed – for whatever reason. And to tell you honestly, it couldn't have fallen at a better time. She has some A+ tips for ya so make sure to head over there after.
As I told my Lebanese-blooded (yes, I just had to slip that in there lol) friend Lori and her readers in my comment, there was a time when I would write when I was feeling overwhelmed or stressed out because of the bad. But now, because of my writing, I've been overwhelmed with good. Make sense?
More and more, I'm being mentioned around the blogosphere and rewarded for what I do or write.
Just this past week, I had the privilege of being mentioned on The Sales Lion (twice), Expat Life Coach, Troy Claus, Tech Work and one or two others. So to say that I'm "overwhelmed" would be an understatement. I'm all smiles and glee from all the kind and generous things people have been saying about me and my work whether in actual blog posts or in the corresponding comments section.
And speaking of comments, I'm also overwhelmed by the incredible ones that I've been receiving on this blog. WOW and thank you :D! I'm not simply talking numbers here, I'm referring to the abundant and valuable content within. None of the drive-by crap!
People have gone out of their way to leave thorough and meaningful comments, and of course I want to reply in kind to each and every one. So yes, I have been a bit slower than usual lately but no worries, I'm on the ball!
All these things and more are an incredible feeling of accomplishment and I want to make sure I don't neglect or forget those folks (and others) who give me the time of day. I want them to know how much I appreciate them.
So what do I do?
I write again!
Every few days, I make a little "to do" list – the old fashioned kind with pen and paper. Yes…some of us still use "real" notepads and even mechanical pencils. I can hear you laughing at me so please chuckle silently lol.
I jot down the names of blogs and bloggers I need to acknowledge or thank, comments I still need to reply to, interview questions I need to answer, blog posts I want to share my 2 cents on (in my case it's more like 4.5 cents lol), guest posts I've been asked to write that I'm already a year late on (fake cough if you're one of those people), blog post ideas that cross my mind so that my crazy amnesia doesn't get the best of me…and lots more.
I do this because I'm grateful. I do this because I care. I do this because it's only natural to thank those who sing your praises in some way or other. I do this because I love it!
These people saw something in me or in a piece I wrote and it inspired them or made some kind of an impact. And to me, that's a hell of an achievement and I couldn't ask for more.
What about you? Do you ever feel overwhelmed in this way?
What do you do?
Should I have left this topic for this Wednesday's Bring IT!?
PROBABLY YES, cause now I'm gonna' have to scratch my head again to come up with another good one for you. Dammit Ingrid, you just couldn't wait another 3 days now could you?!
Okay, enough of all this overwhelming talk. I'll shut up and let you enjoy some fantastic reads!
Time for Some Goodies…
"Without further ado and blah blah," here are this Sunday's kick-ass SuperPosts on all things Social Media, Blogging Tips, SEO, Internet Marketing, Traffic Building, Online Money Making Tools and more.
Social Media
So you want your brand, your blog, and your business to grow, don't you? Yep, I'm with you. Despite what some of us might claim, we all want growth of some type, otherwise we wouldn't be working late into the night…
In their book of the same name, the Brains on Fire team make the following statement: You should want people to love or hate you, because it gives you something worth talking about. Like is a deathtrap…
Call me a social media addict, if you will. It's hard to do business online these days without getting on Facebook, Twitter, or YouTube. In fact, it may even be almost impossible… unless you've got killer search engine…
When someone asks what the fastest way to grow traffic to a website is, first I tell them they're asking the wrong question. Wanting to know the "fastest" or "easiest" way to do anything is a sure route to failure…
Are you overlooking some of the most powerful influencers on the social web?  Let's find out. Traditionally, there has been a 1-9-90 rule when it come to creating and consuming content: There's a new element…
Over at his excellent Convince and Convert blog, Jay Baer shares a post on how he feels white folks are the majority in social media. This feeling is based on his experience at the recent South by Southwest festival…
Blogging Tips
I confess. I am a random creative, about as right-brained as you can get. In high school, I aced the verbal section of the SAT's. But man, I hated the math and science questions. You know, the ones like: Tom is taller…
You're desperate for me to read your blog. I can tell. You've Tweeted the link, submitted it to SERPd and implored me to click your Facebook like button. But guess what? You may as well stop wasting my time and yours…
Do you wish you could tap into the minds of your readers and figure out exactly what they want to read on your blog? You can…let's run through how. Google Analytics is one of the most powerful tools as a blogger…
If you talk to  Howie Goldfarb anywhere – Twitter, here on his guest posts, or over at his own blog, you'll know that he's fixated on one thing. (Well, actually he's fixated on many things, but one thing kept coming…
Passionate people are extra-ordinary and that is precisely what most bloggers want to be. The one thing that can take your blogging efforts to another level is passion. Be real. Be you. Show everyone what makes you tick…
Many times when you live abroad, the most common question you get is 'what is your story, how did you end up here?' The truth is that most people who ask you this question don't really care about your life story…
By now, you probably know I am a total Kindle addict. I think every blogger can use a Kindle device (read my post on why I think all bloggers need Kindle). I use it all the time and I read about it all the time. I love…
Guest posting! The highway to unbridled blogging success! Nab yourself a spot on an A-List blog and suddenly it's your name in lights. Traffic, engagement, the undying adulation of the unwashed masses…
Online Money Making Tools
On Friday, I received an email from the New York Times telling me, that as a subscriber, I now have the option to get my news on my phone or iPad and that they're going to begin charging for that news. My first reaction…
On January 15th, 2001, a revolutionary website launched with a simple goal: to provide a home for the world's knowledge. The aim was ambitious, but that wasn't what captured the imagination – what grabbed people…
SEO
Keyword Optimization really works. March 2, 2011, I wrote How to Connect Twitter to Facebook. In 12 days (could have been sooner, but I didn't check until 3/12), I ended up on the first page of Google search results…
Concurrent with SXSWi in Austin, Texas this weekend was the TECHmunch event for food bloggers run by Babette Pepaj of Bakespace. Babette rounded up a stellar cast of characters to present…
Traffic Building
If there was any doubt in your mind that making connections on Twitter can be good for your business, that doubt is about to get a massive beat down. Enter Triberr. My friend Dino Dogan of DIYBlogger.net along with Dan Cristo…
Internet Marketing
If the money was in the list' then Santa would be the Top Affiliate every year, But he's not is he?! We've all heard the expression 'The Money is in the List' but let me tell you that unless you are…
MishMash
When asked as a young child what I was going to do when I grew up, my response was: "I'M GONNA WEAR A SUIT, CARRY A BRIEFCASE AND GO TO WORK!" I always knew I was going to do my own thing, that I didn't…
One of the brilliant things about working online as a VA is that you get to work one-on-one with so many different and amazing people. They come from all different walks of life, countries, backgrounds…
Mozilla Firefox, even though already fast can always be just a tad bit faster. In this article you will learn some quick and easy tips and tweaks you can learn and apply today to increase the speed of Firefox by 50x…
Becoming the first ever solo-female author under the acclaimed George Barna literary imprint intimidated me. Can I influence men? Can I play in the boy's field? I had all these thoughts when I was offered…
Over the past few hours alone, I have seen people using their online profiles to clearly indicate who they are. One lady called herself a visionary. A guy called himself a thought leader. Many referred to themselves…
[image credit: via Awakening Business Solutions]