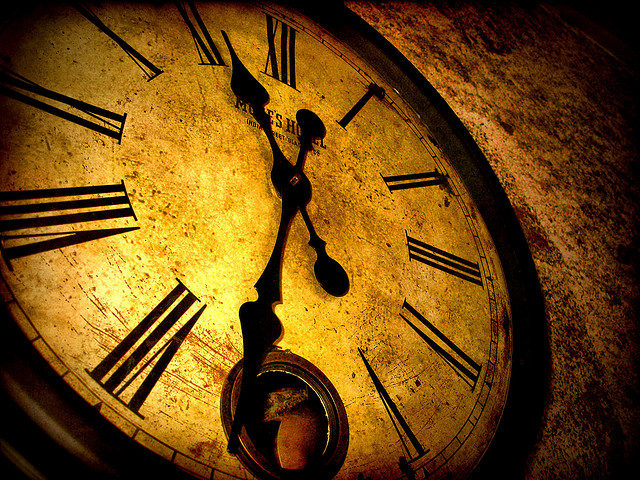 Note: DON'T JUST SKIP TO THE LINKS, PLEASE READ WHAT I HAVE TO SAY TODAY. IT'S IMPORTANT. THANK YOU. IA
Hello My Lovelies,
Isn't it crazy how time passes so quickly? I mean here we are getting ready for Monday again. I could have sworn it was Friday and that I had the entire weekend ahead of me to just do nothing.
Time So Precious
They say time passes quickly when you're having fun. Well, time goes just as fast when you're doing nothing and even faster when you need it the most. Danny Brown reminded me of that last night when I read his recent post on how precious time is. His words are powerful and served as a great reminder. And as usual, he's so right!
"Time is precious. We need to remember to treat it as such"

DB
I had a different theme planned for you today. But when I read my friend Danny's insightful post, it put me in a different mind set. His timing struck a chord. So although my other topic can wait – this one here…can't!
Of Loss and Insight
As I said to DB in my comment, I believe there are two things that money can't buy – time and health. And they are the two most important things in life after your family and those you love. And yet, they're directly related.
Seven years ago this coming Tuesday (March 22), I lost someone who was very dear to me; someone I owed a lot to, someone I loved with all my heart. It was unexpected and very sudden.
I never had the chance to thank him when he was alive nor to tell him how much he meant to me or how my life was better because he was in it. I would give my right arm to have that chance and I pray that he went knowing those things.
To this day when I go visit him, I tell him.
I tell him what a remarkable man I thought he was. For he was truly brilliant and incredibly cultured.
I thank him for opening his heart and home to me. For he didn't have to.
I tell him that we're strong as hell and that we're doing okay – but that we miss him (some even much more than me) and we'd be doing better if he was still here. For he had a presence like null other.
I tell him that I didn't keep the promise I made him when he passed but that I'm still trying – but not as hard as I should. For I often forget that our time is limited.
I know that when you generally come here, you read with a smile and sometimes laugh a little along the way. Today I want you to smile but I want you to realize that time is what you'd kill to have more of. Time is what passes when you're busy paying attention to the things and people that don't matter.
You see, those that matter are next to you. Whether online or off, they're right there.
I have this notion that I'm invincible, and that those I love and care about are as well. Nothing bad can happen to us – God forbid. I'm almost convinced of that to the point where I have to remind myself that we're not! WE ARE NOT INVINCIBLE!
So today I'm asking you to please make the time for those around you; those you love, those you don't want to live without. Don't take them for granted. Don't assume that time is infinite. Yours isn't!
If you need to make amends then do so before it's too late. I don't care if you were right or wrong. Put your damn pride aside and make the first step! There's no shame in being the bigger person.
If you want to tell someone you love them, then tell them every time you get the chance – but even more so, show them! For actions speak so much louder than words.
And if you've been meaning to spend time with someone special but keep putting it off – then remember this:
"for every day that goes by and that you don't, it's one day less where you'll get to see them. And believe me when I say that there will come a day when you'll be bargaining with God to get just one day back. And then an hour. And then one minute…"
I think I've said enough.
And Now Time for the Goods
If by reading this you've had that "aha" moment then I'm happy to have served as a little reminder. Danny was mine. If you smiled, then I've accomplished something good today. And if you teared or choked up a little – as I did – then pull yourself together, cause you've got quite the reading homework to do with this kick-ass roundup that I've got for you this Sunday ;).
So without further ado, here are this week's SuperPosts on all things Social Media, Blogging Tips, SEO, Internet Marketing, Traffic Building, Online Money Making Tools and more.
Social Media
Let's face it. If you run a business, you didn't get into social media for engagement. You didn't see it as a customer relations tool. You're not in it for the lulz. You built your business Facebook page and your branded…
We all know how important Social Media is and we all know that it HAS to be a part of your blog or business marketing game plan. What I want to talk about is people trying to over complicate or even learn what social…
The best post on social media that you have likely never read is this one from Hugh in 2005.  In it, Hugh makes the case for corporate blogging (remember this was a year before Twitter was launched and the Goliath…
I remember listening to one of Gary Vee's talks where he said that he wishes he could erase his Social Media notoriety only so that he could show that the hard work and his passionate approach to marketing…
Are you looking for some creative ideas to enhance your social media activities? If so, look no further. To help you lay down tracks for social media success, here's a solid list of strategies from eight top social media experts…
Recently, Phil Collins, drummer for Genesis and soft rock superstar, announced that he was retiring from the rock music industry after an illustrious 40-year career. Whether this will be like Michael Jordan's 2-3 retirement…
Say hello to Boo. Who is Boo? Simply put, Boo is a canine with almost one million fans on Facebook. But how? Dogs can't type! Or can they…? This precious Pomeranian can teach us a few lessons when it comes to being "liked"…
So what has caused me to pose this fundamental question? Well I have been compiling my Top Twitter Lists for over a year now and for some time I have had a feeling that it has been easier to find interesting…

Blogging Tips
In the age of choc-o-block mediocre blog(s) that no one reads, and the emergence of A list bloggers with book deals, it can be a difficult decision to decide to launch a new blog into an over-saturated market…
Lately, I've been receiving a number of emails with two repeating questions: 1. How do you get so many comments to your blog? 2. How do you get so many quality comments on you blog? Good questions indeed…
When was the last time you looked at your About (me) page in your blog? How effective is your About page or do you even have one setup to begin with? If your answers to the above questions are never, no, nope, not…
Link Building
In the late 1800?s, Kaiser Wilhelm wanted to get rid of a number of his associates in the German government. Since many of them were old, he decided to set the age of retirement to 65 and successfully forced them out of their positions…
Online Money Making Tools
Is A Blogging Income Reality? Over the past year I have seen more and more people wanting to start blogging to earn an income. The problem is they get started thinking that making an income from blogging is easy…
MishMash
Some bloggers buy post topics, I prefer to get mine from my favorite CEO, Gini Dietrich. I never thought I would write a post about Dora the Explorer.  A kid's cartoon character seems  irrelevant to us. I should be using grown-up…
Outsourcing. We all know it's important for growing an Internet business.  With a virtual assistant you can streamline a business and get a lot of things of done.  One of the reasons I was able to live out of a backpack for seven months…
Branding is perhaps the most over used word in business. I can totally understand why; there's so much fuss about how impactful branding is on a business. For instance, the total monetary value of the coca-cola company's asset…
You know me as James Chartrand of Men with Pens, a regular Copyblogger contributor for just shy of two years. And yet, I'm a woman. This is not a joke or an angle or an analogy — I'm literally a woman. This is my story…
One of the first lessons I learned when I started out in business was this: "Always think really hard, before you slam the door of opportunity behind you!" It was 1995, I was 29 years of age and my marketing business was just…
New technology is everywhere making everything from phone calls to group collaboration easier and more efficient.  However, even with all these wonderful improvements many businesses are still reluctant to use them…
Call me shallow, but I judge a book by its cover – and I judge who I buy from the same way. When I'm thinking of giving a business my money, I pay attention to first impressions. Do they have a nice website? Do they have a "real"…
Are you like many people who have always dreamed of starting a home-based business? The internet now makes it possible. Not only is it possible, it's also easy and highly profitable. Have you ever wondered why…
Big life-changing decisions should come about after agonizingly long hours of thinking and plotting, analyzing and scrutinizing, predicting and planning. People should not make decisions that change the course…
This probably seems like a strange question to ask considering most of you are already adults (unless your name is Brett Hagberg).  Do you remember when we were kids and when people asked us what we wanted to be…
"Often the difference between a successful person and a failure is not one has better abilities or ideas, but the courage that one has to bet on one's ideas, to take a calculated risk – and to act…

[image credit: Toni Verdu Carbo – Flickr]