Hello My Lovelies,
And welcome to SuperPost Sunday XVII!
Every Sunday for the past 17 weeks, I've tried my best to come up with humorous or witty intros to this series in an effort to entertain you…or bewitch you with my mystical words – whichever lol. And in all honesty, I think I've been doing a decent ass job so far – don't you think?
Wow, how very uncool of me to have worded my question so that it answers itself, huh? Dammit, I did it again ;).
Well, I gotta' be honest with you – I don't have much of a punch for ya this week, so I hope you'll forgive me for getting straight to the goodies. Either that or you'll probably thank me for the shortER post lol.
I do want to say however, that I'm super pleased with how my Bring IT! series has taken off. I know there's only been 2 of them so far but the conversations have been fantastic. So once again, a jumbo-sized thank you to all of you who have been so supportive and generous with your takes.
I also have a pretty interesting Valentine's Day post and infographic for you tomorrow, so make sure to check back then. No worries, there will be no lovey-dovey talk of any kind.
It's a Bird, It's a Plane, It's Griddy's SuperPost!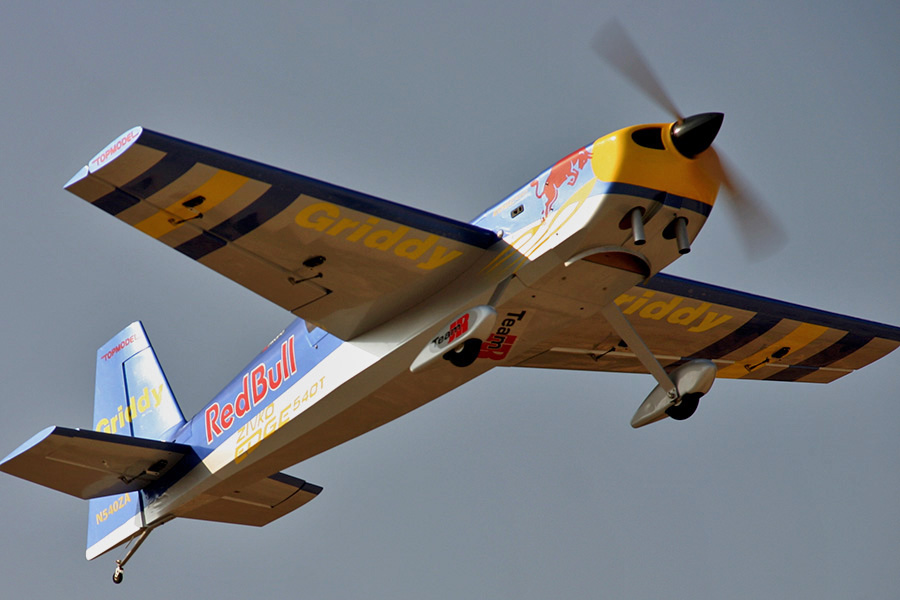 Cheesy heading – I know. But convenient nonetheless.
So how 'bout that Griddy plane? Ain't it the bomb?!
Oh, and there was no photoshoping of any kind my friends. It's real, it's not huge, but it flies :D!
Alright, enough said…
"Without further ado and blah blah," here are this Sunday's kick-ass SuperPosts on all things Social Media, Blogging Tips, SEO, Internet Marketing, Traffic Building, Online Money Making Tools and more.
Social Media
Now and then I'll have an idea which I just know is going to be a success. Sometimes though, I'm just plain wrong. Like the time I decided to email every single Technorati Top 100 blogger asking for their 'secrets to success'…
In the new economy there is one major truth that stands above the rest. Trust equals revenue. If you are a small to mid-sized business or organization it is the amount of trust you can build between people that…
Twitter is a powerful marketing tool.  Buthave you considered using the power of Twitter to enhance marketing efforts—social media or not?  This article will show you how. Most people talk about Twitter…
I recently wrote about how Beni Hana Kuwait was attacking Mark Mahou, a great expat blogger from Kuwait. The above is a screen grab of their now defunct Facebook Fan page. The page got flooded by negative comments…
Getting a job is tough. Especially when you are fresh out of university and faced with a recession. And that's why I'm here today. I'm here to tell you the story of what a job hunt is like right now and how a blog post changed my life…
Imagine it is 1881, three years since the printing of the first phone book and the founding of the first telephone exchange company. You're one of the fortunate few with access to a telephone. Some have been…
Blogging Tips
In the current blogging landscape of lowest-common-denominator marketing and recycled "top 10? lists, there's something incredibly simple you can do to dominate your topic and stand above your competitors as a leader…
It's no secret that I used to be homeless when I was a kid (and later as an adult), but that childhood experience resulted in a lesson on business. The lesson learned was to avoid the same issues that took a strong…
Blogging is an exciting thing. Even more exciting is being a newbie blogger. Every matured living being passes few stages before becoming so. For instance, there is a single cell stage, an embryo, new born, child, teen…
What's wrong with my blog? That's a very frustrating question that many bloggers ask. You're passionate about your topic and you provide great advice to solve reader's problems. You wrap up your posts…
I read a crazy statistic today. Most bloggers quit blogging in the first 2-3 months. That one smacked me in the face. There are 31 million blogs in the U.S. and there will be 34 million blogs by the end of the year. But the Pew…
Let's get it straight. Blogging is not a standalone job. You cannot blog in a space that doesn't exist and to a group of virtual people. You need people—yes, living human beings, not just pairs of eyeballs—to read your blog…
Strong title, huh? Well, to be honest, it was meant to be. In fact, take a second and have hard look around here at Blogging Bookshelf. How many different blogs/authors do you see between all the comments, mentions, shares…
I have talked about this before, but alas, I will say it again. Converting traffic is not just a sale. A conversion is whatever action you want your readers to complete. That can range anywhere from buying…
Since we're not spending money on ink or the printing-press, and we certainly don't have Editors, we the bloggers tend to go on and on and on…sometimes it's a challenge to be able to present an idea in a span…
SEO
Today I wanted to give you all a heads up to something that happened to my blog this past week, since the new Google change took effect. If you don't know yet.. Google has made a direct effort to now remove all sites/blogs…
Traffic Building
Chris Brogan says the more you post, the more traffic you get. Julien Smith sees it differently. He says writing fewer posts can drive more traffic. Considering they co-authored the book Trust Agents together, some people…
Sometimes it seems extremely hard to get those first 100 visitors to your articles and it can be frustrating when this happens; especially when you are new to the world of Internet Marketing and you just don't know…
Internet Marketing
You know, with all this talk about making money online, it had me thinking – what happened to the good ol' bartering system? There's something about being able to trade and item or service for another; the thrill of the haggle…
Attraction Marketing is the most powerful concept that you can use in your business to attract laser-targeted and endless prospects to you like honey attracts bees. Most network marketers are still wasting their time…
MishMash
It must be a hugely stressful and exciting opportunity to find your startup with a slot for a commercial at the Super Bowl. Who wouldn't want to make a fabulous debut? Can you imagine the meetings that must…
Today I wanted to do a review, at least that was the intention — but then things kinda got out of hand
As you know I make money from niche sites and affiliate marketing, mainly through the Amazon Associates program…
Someday I will go back to Iran. It will be summertime so the roses will be in full bloom, the air will be full of optimism, tinged with a trace of nostalgia, and the warm Tehran sun can quickly dry my tears…
Last Tuesday, I attended a women's lunch hosted by a local business networking group I belong to here in Tucson. It was a great experience, and so different from networking online. To me, there is nothing like the feeling…
What does your brand represent? Do I have to agree with you? Or can I form my own opinion? A brand is a funny thing – it communicates your core and tells your story. It's something we work hard at building equity…
It's inconceivable to me that anyone continues to read your drudge. Vulgar language is confused for wit, a little-girl-lost routine mistaken for relevancy and a column named after a violent gesture that I can only guess…
For me, Valentine's Day is just one of those strange holidays that are totally unnecessary. But for business, it's a completely different story. In my opinion, it's mostly there to help bridge the gap between Christmas…
Happy Birthday Gini Gin!!!! I wish that we were together celebrating, I miss you tons! I want to take the occasion of the celebration of your birth to apologize for two things.  I digress, apologizing means that you are truly sorry…