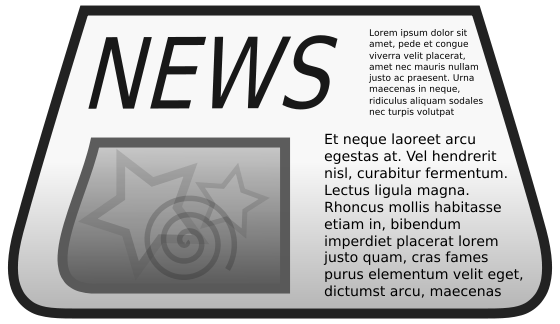 Hello my lovelies,
You're gonna have to forgive me this week for not being as active online as I usually am. I don't mean to boast or tease, but I'm on a snowy vacay :)! And although I would love nothing more than to spend my entire holiday glued to my laptop, I have a" cool" reputation to maintain lol ;).
But if it makes you feel better, I'll have you know that I've had that guilty lump stuck in my chest all week for my lack of TLC vis-a-vis nittyGriddy.
Needless to say, that with all the walking, shopping, eating and… I didn't get much reading done, and these few articles are what I was able to squeeze into my semi lazy and action-packed days. Well, better these few, than none at all – I suppose.
Now, some of you already knew that I was taking a little trip, but for those of you that didn't know – damn! I just gave you a reason to make fun of the girl who goes on holiday only to take her PC with her. So sad!
But in my lame-ass defense, I couldn't possibly leave you without a SuperPost Sunday to enjoy ;)! Talk about dedication eh? Conclusion: passion trumps passiveness every time!
My New Guest Post
On another note, I have a new Guest Post that's out at Traffic Generation Cafe. It's a bit long – obviously. It's entertaining – of course. And it's loaded with useful information – undoubtedly. So once, you're done here make sure to go visit the awesome "Tzarina of SEO" – Ana Hoffman – who was kind enough to host my latest article, Blog vs Website Faceoff – 8 Simple Reasons for Why Blogs Kick Ass.
And so…
"Without further ado and blah blah," here are this Sunday's SuperPosts on Social Media, Blogging Tips, SEO, Internet Marketing, Traffic Building, Online Money Making Tools and more.
There may be less than usual this week, but they still kick ass!
HAPPY READING :D!
Social Media
I want to tell you a quick story about a blogger. Like a lot of bloggers, this blogger wanted to get better and make more money. So, he did what any blogger would do – read other people's blogs about making money blogging…
I'm not really sure how all of these guys are going to make a living, but there sure as hell is no shortage of innovation in social media. The torrent of new digital tools and gadgets makes Sharper Image, SkyMall…
Blogging Tips
The biggest lesson I have learned in the past three months is, you can't succeed if you don't plan ahead before putting your blog. Like planning for a trip, you don't know what will happen in the future. On the road, your tires may…
Before I get into the topic I just wanted to say to any new visitors to my site: "apologies if you were expecting a post on all things lavender". There are plenty of articles related to lavenders that you can peruse.  So you can…
Listen Up and Say Ahhh… Okay, before any of you go into a web frenzy and begin to thrash my title and protest, let me explain… First: Yes! We all know that a blog is a website. No argument here. Second: The invisible yet operative word is – OFTEN…
Online Money Making Tools
My post last week: 10 Reasons Why You're Not Making Any Money Online Yet seems to have struck a raw nerve with many of you. It has been a while since I have had so many people say that a post really got them to take action – so I am very…
SEO
I was just sitting here going through the monotonous exhilarating task of building backlinks to my niche site (Best Baby Car Seats & Covers Here Folks!) when it occurred to me that this little trick I use is not something I have shared with you…
MishMash
Yesterday, a reader emailed me this: Ok. I've added you to my "HEROS" list on Twitter because you're absolutely one of the people I've come across that I want to emulate in some form or fashion (sans the dress and overseas love affairs with men)…
Ok, you want to be successful. You think you're trying your hardest. Dammit you are pretty sure you're gunning for it, really hard! But here is the truth: You're not. In every industry, there is an edge. In your business or personal life, it doesn't matter…
Last weekend I read a post by the fabulous  Ingrid Abboud also know as NittyGriddy in which she reveals 17 things about her that probably only few people in the online world knew. She usually keeps her blog purely professional…
I did a talk at BrandsConf in New York City last week on a topic that's near and dear to me. It's definitely one that will continue to grow in importance amid the convergence of the professional and personal web. And it's one I live and breathe…
[image credit: via The University of Nottingham]