Things that Crash: A Real Catastrophe
When the stock market plummeted in 2008, fortune after fortune was lost, home after home was foreclosed and business after business went bankrupt. And even worse, many, who were beyond devastated dove into the abyss of hell. That's what I call a tragic catastrophe. That and uncontrollable natural disasters.
What does this have to do with Facebook? Well, nothing really and it would be a poor analogy of any kind in this context, but it's a strong hook!
Let's try again…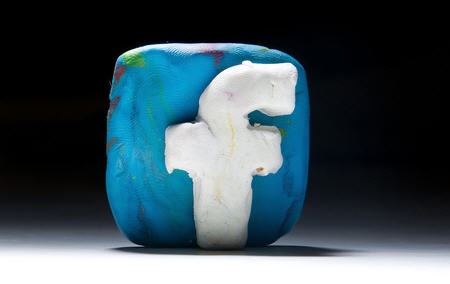 An Absurd Catastrophic Reaction
When a 22 year old woman from Jacksonville, Florida was interrupted from playing FarmVille on Facebook by her 3 months old crying baby, she shook him so hard that he hit his head and died. That's what I call a catastrophic reaction by a somewhat psychotic B#@%! of a Facebook addict.
So what's my point? Well, there is somewhat of a correlation between the psycho mom who snapped and being addicted to Facebook. That, and I really had to tell you about it :).
POOF! And There it Goes
Now, can you imagine for one second what certain people would do if they were to lose their entire Facebook account? Seriously, can you? How would psycho mom react if that had happened to her? For God sakes, she accidentally killed her child for interrupting her virtual farming game!
What would you do if you woke up tomorrow and learned there was a glitch in Facebook's systems and you had just lost every single friend, photo, message, wall post, group, cause, farm animal, game score, hatching egg, poke… you ever had – forever?
That would pretty much suck in a big way! And yes, most would lose sleep over it if not more. I will also go as far as saying that the total annihilation of your FB account would be rather devastating but hopefully not enough to let you react in some outrageous way! You know, like killing someone – besides Mark Zuckerberg lol!
A Different Kind of FAD
Did you know that there's what's called "FAD" now? Yes, F-A-D! Facebook Addiction Disorder. Almost sounds like an official medical term doesn't it? Well it may not be yet, but I wouldn't cancel it out. Ironically enough, there's even a group on Facebook for people who are addicted to the most powerful network on the planet. And oddly enough, a bit less than 2,000 people have joined instead of the actual 300 million who should lol :). I guess it's true what they say. All addictions are hard to admit and come to terms with.
Okay, I've told enough stories and asked enough rhetorical questions when in fact I'm here to answer one of yours. How to back up and download your Facebook data? Because let's face it, the thought of having to recreate your entire Facebook account from scratch would be an absolute nightmare.
So how do you do it? It's pretty simple really. And it comes in a neat little .zip file delivered straight to your desktop.
A Step-by-Step Idiot Proof Guide
First, you obviously need to log in to your account. No explanation needed there, I'm sure you have this part down cold.

Once your home page is open, click on

Account

and then

Account Settings.

On your

Account Settings

page, scroll down until you read

Download Your Information.

You should be able to find it right after

Account Security.

However, if you do not see this option, don't panic. It just means that Facebook hasn't gotten around to you yet. They will!

Once you see

Download Your Information,

click on

learn more

.

A new page will open which will ask you to click on

Download.

Obviously, go ahead and do so. Once you've done that, Facebook will send you the download link to the email address that is associated with your account.


Click on the link that was sent to your email. For security reasons, Facebook will prompt you to retype your password. Afterwards, click on the

Download

button to download the backup zip file that has all your stored data.


That's it! You're done. Pretty straight forward and easy eh? Now you can thank me :)!
Was this quick guide helpful? Do you generally back up your Facebook information? Do you use any other program such as Backupify or ArchiveFacebook?
[image credit: via FriedBeef's Tech]