Have you ever been so bored that you start searching random shit on Google? Please don't say no, cause we both know that you have and that you just don't wanna' fess up! And if you really, truly, haven't – then…I still don't believe you!
I've been meaning to write this post for a while since I actually did this a few weeks ago (damn, looks like I've been bored a few times recently), but as you can see, I only got around to writing about it now.
I'm almost embarrassed to admit how jaded and energy-less I was yesterday – yes, on a Saturday! I had absolutely no patience for going out or doing real work – you know, the kind that pays. So instead, I declared it to be "couch potato day with a little blogging on the side!" As for the blogging part of my day – I started typing in the names of a few Social Media networks on Google followed by the word "IS" and a space to see what comes up in the drop down list before hitting the search button. And interestingly enough this is what I got!
Huh, I guess my Saturday wasn't completely useless after all ;)!
Enjoy…and as usual, feel free to voice your opinion in the comments.
FACEBOOK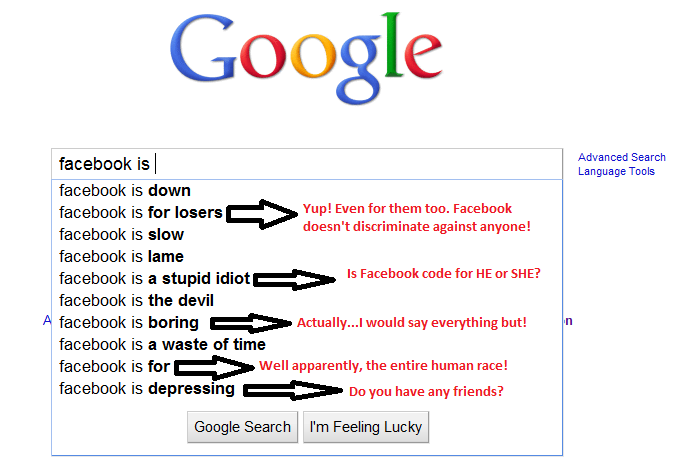 TWITTER
YOUTUBE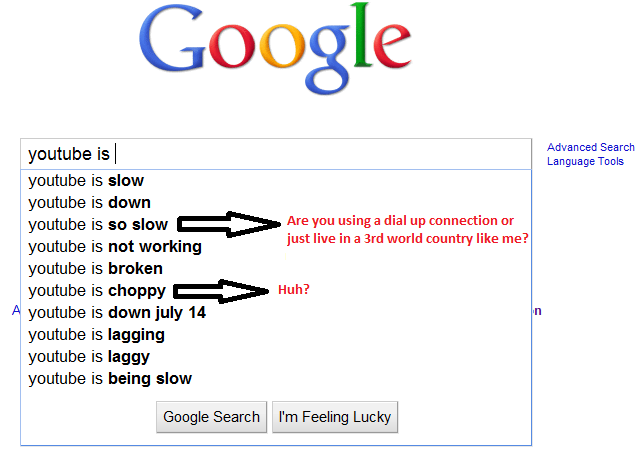 FOURSQUARE
MYSPACE
This last one isn't a social network of any kind but rather the word "Social Media" in itself.
SOCIAL MEDIA