I recently came across this fantastic little application which is sure to give TomTom and others a good run for their money!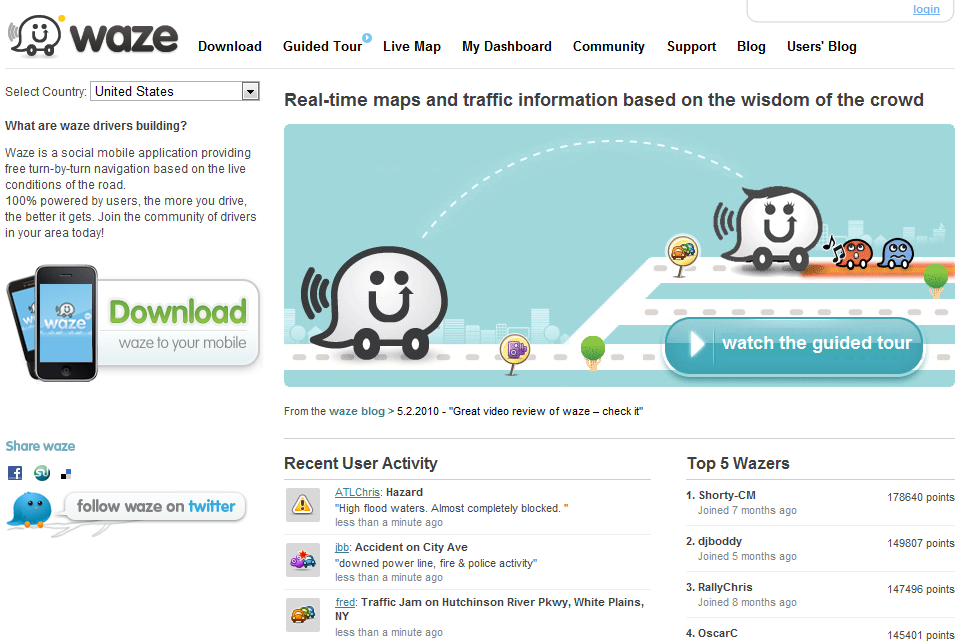 Waze is a free social mobile application that provides real-time maps and turn-by-turn navigation based on the current conditions of the road. It enables drivers to build and use live maps and traffic updates. Since it's 100% powered by people drivers, the more users there are in your area, the more information you'll get.  As to what it does…simple: Waze utilizes information from people that are already on the road in order to help you reach your destination the quickest way possible.
Waze is compatible with a number of mobile devices and operating systems, such as:
iPhone (OS 3.0 or higher)
Any Android based phone
Windows Mobile (OS 6.0, 6.1, or 6.5)
Symbian
Blackberry (coming soon)
However, in order for the application to work properly, you must have an internal GPS antenna as well as an active data connection (plan). You can follow Waze's blog to learn about the latest iPhone version and other updates, or you can visit their FAQ section for more general information and technical support. In the meantime, I suggest you go ahead and watch the super useful video guide provided below to see what this whole new "Waze craze" is all about!
Seeing that it's not yet available for Blackberry, I haven't had the chance to give it a try. But, I'm definitely looking forward to using it and getting some live and accurate traffic info for the bustling streets of Beirut City!
Is anyone already using Waze? Post your comments.