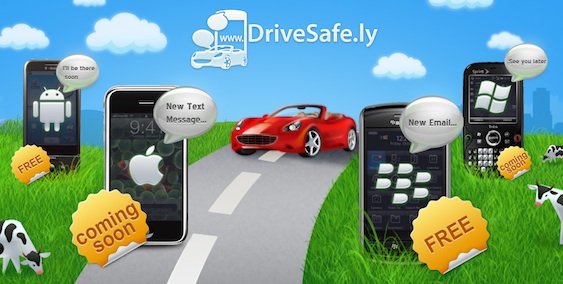 Let's face it, we're all somewhat addicted to our smartphones; and even more so when it comes to text messaging. In all seriousness – have you ever seen or had lunch with an avid Blackberry user? It's like their eyes and fingers are permanently glued to the keypad. Once in a while they'll look up to acknowledge your presence but if not, they're on a continuous BBM mission. What's worse is that it doesn't stop there. I've seen people jog, cross the street, watch movies, attend meetings, probably even sleep and of course drive while "BBMing" someone.
When it comes to texting while driving, it doesn't get any more dangerous than that. Regardless of the kind of phone we use, I'm sure that at some point or another, we've all done it – and a lot!
I won't go into all the car accident cell phone statistics here because I plan to leave those for an upcoming post. But I will tell you that today almost 4 out of 5 (80%) car accidents in the United States are caused by cell phone distractions whereas 1 out of 3 (33%) from driving while intoxicated.
Well, our caring friends over at iSpeech® have developed a way for us to stay safely connected while driving. DriveSafe.ly is a free mobile application for Blackberry, iPhone, Android and Windows Mobile devices that aims to stop distracted driving. The unprecedented mobile application reads text (SMS) messages and emails aloud in real time and automatically responds without you needing to look at your phone. In a few words, it's the perfect solution for responsible texting while driving. Your hands stay on the wheel and your eyes on the road!
Other DriveSafe.ly features include:
Hands free

One-touch activation – easy set-up

Bluetooth and radio transmitter compatible

Reads shorthand (lol, brb, rtfl…)

Customizable auto-responder

Free version reads up to 25 words
Needless to tell you what the benefits are! For more information about Drivesafe.ly or to download the free or Pro application click here.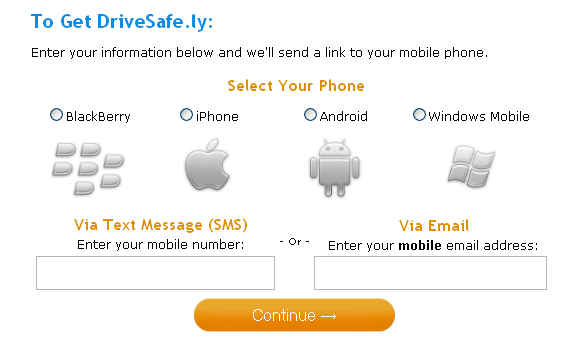 I just finished installing it on my Blackberry. If you use a compatible phone, I strongly suggest you do the same!
[image credit: (top) Wireless and Mobile News; (bottom) makeuseof.com]