When I came across this particular infographic on The Infographics Showcase, I couldn't resist but to share it with you; not just because it's an exceptional representation of the "other" kind of dangerous species that we swim with, but also because for me and many others reading this post – it just happens to be the sea we swim in everyday!
Not surprisingly, while going through the non-recyclable pieces of crumpled rubbish that are creatively showcased in fish-like forms, I found myself counting how many of them I had actually seen with my own eyes in the Mediterranean. A shocking number of them – is all I can say! And that's not including all the other revolting crap I've seen floating around!
Take a good, hard look at this sad yet powerful infographic by Klas Ernflo of all the rubbish that we share our nice summer swims with. Granted, these species won't take a bite or scare the living daylights out of you [although some might], but they sure as hell will affect your world, body and overall health in numerous other ways!
*There are 8 million tons of waste that reach the sea every day. People – I urge you to do your part to help lower that insane number! Because after all – it's you, me and our children that are swimming in that sea!!!
Scroll over texts & images for Image Zoomer.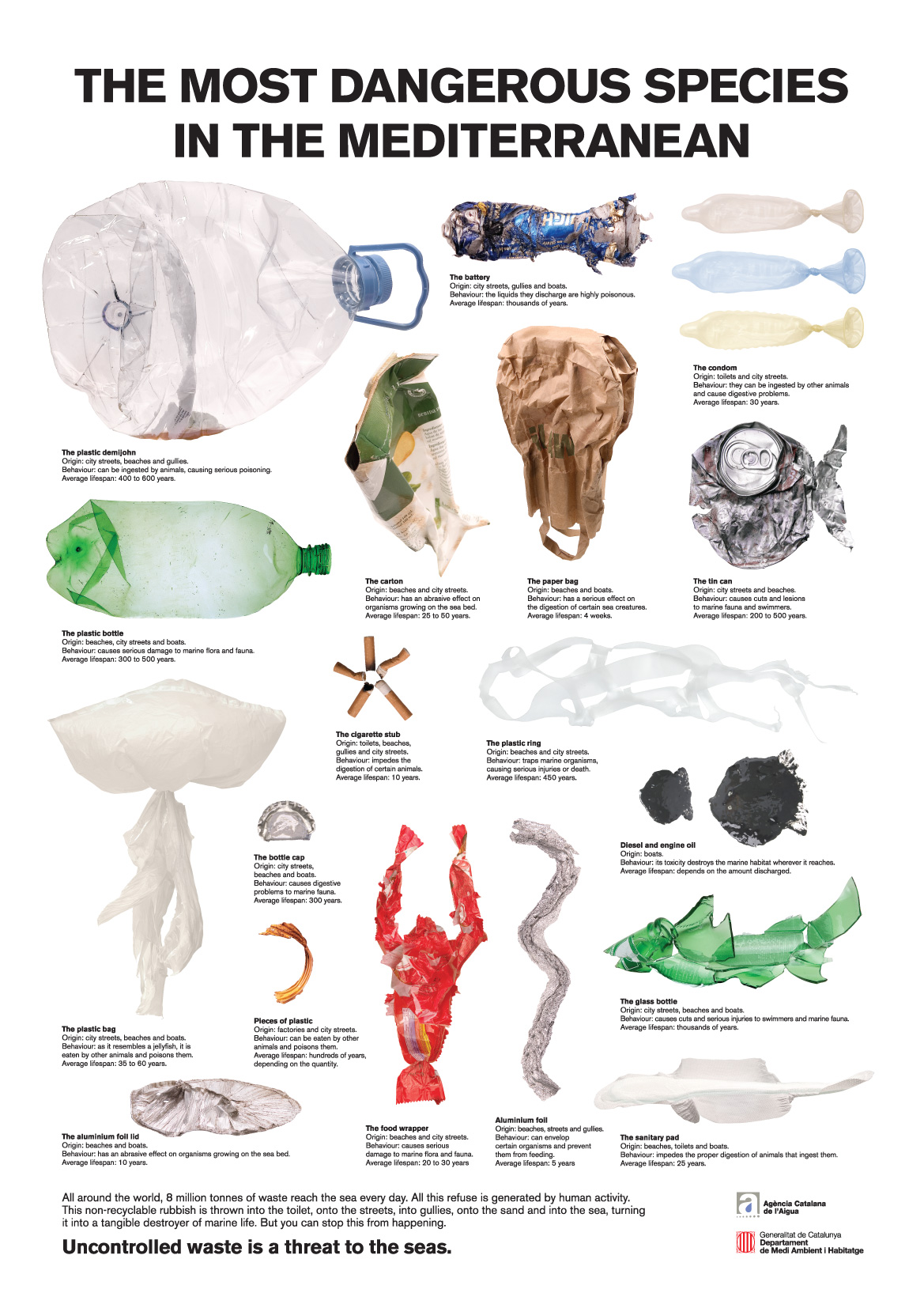 [image credit: flickriver.com; Campaign for the Government of Catalunya to keep the Mediterranean Sea clean. 2005.
Made with Copywriter Fran Segarra, Creative Directors Xavi Hidalgo & Fernando Planelles for the Small agency in Barcelona.]