Is your mom or dad on Facebook? I think there are about 4 possible answers to that question.
THANK GOD NO!!!

YES, SOMEBODY KILL ME NOW!

YES, BUT SHE'S ON MY LIMITED PROFILE LIST!

YES, HOW COOL IS THAT?!
And if you were to take a survey of 1000 people whose mom's are on Facebook, I think the answer ratio would be a little something like this:
YES, SOMEBODY KILL ME NOW!

(994)

YES, BUT SHE'S ON MY LIMITED PROFILE LIST!

(4)

YES, HOW COOL IS THAT?!

(2)
Let's face it guys, there are over 400 million people on Facebook, so a few million of them are bound to be parents. What's more, is that the older generation folks are becoming more and more tech savvy (to a limit) – and seeing that many now know how to turn on a computer, there is a possibility that they'll ask you to show them what this whole Facebook thing is all about. After all, if they're breathing, then they've heard of Facebook! And if they think how wonderful it would be to get back in touch with Bob or Betsy from their old high school back in 19**, then you're pretty much screwed; cause you know they're gonna' connect to you first!
As is clearly obvious in my hypothetical results, most kids or even adults, aren't gonna' be too thrilled about adding their mom or dad as a "friend". It's not so much about the total invasion of privacy, since just by being on Facebook, you've pretty much relinquished a big chunk of that right – but it's about having to panic every time someone tags a picture of you, or writes something on your wall; or even worse having your mom write something "corny" on your wall or posting a 20 year old picture of you in a tutu at ballet class.
Now if you're a college student that's taking full advantage of the dorm experience, you've got it even worse. Because seriously, how much explaining or "BS-ing" can you really do when your mom sees a picture of you passed out on the bathroom floor with an empty bottle of Wild Turkey in your hand and half an eyebrow; or one of you and your friends mooning public safety; or even better – you kissing a goat during your hazing initiation for the football team?!
Needless to say any more. The fact of the matter is: having your mom on Facebook is a bit of an inconvenience (to say the least) for young adults. And to show us just how BIG that inconvenience really is, the funny people over at Back of the Class and The Outside Joke, have each created their own comical music video entitled "My Mom's on Facebook"; a dedication of some sort – to all the poor college souls who feel the pain.
Is your mom on Facebook? Do you wish she wasn't? Post your comments.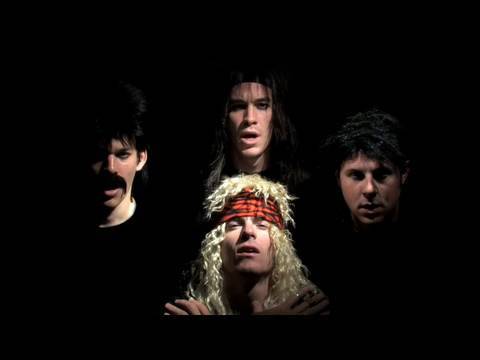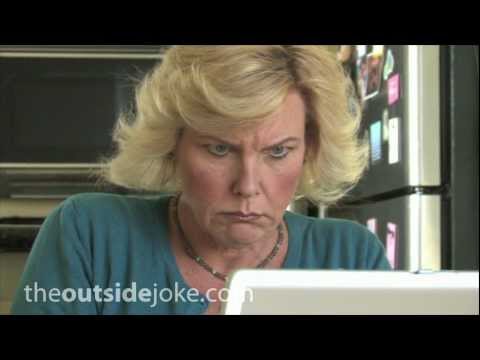 *Update: I just came across this blog called "Oh Crap. My Parents Joined Facebook." The title says it all. The site showcases some really funny wall posts written by parents. Check it out :)!