I've become quite a fan of learning new things through short and instructional "how to" videos.
You'd actually be surprised how useful and entertaining watching some of these online films can be. Just last week, I found myself explaining to someone a little trick on how to stretch shoes with nothing but water and a zip lock bag. Granted it sounds kind of strange, but it really works! All you have to do is…watch this "how to" video that I posted back in January and you too will know how to make your feet more comfortable :).
I know that YouTube is always the popular choice for browsing online videos, but I thought I would share another 5 of my favorite and top notch "How To" video sites. They're all free (with the exception of one), easy to use and loaded with all sorts of things you can learn on just about any topic you can think of.
WonderHowTo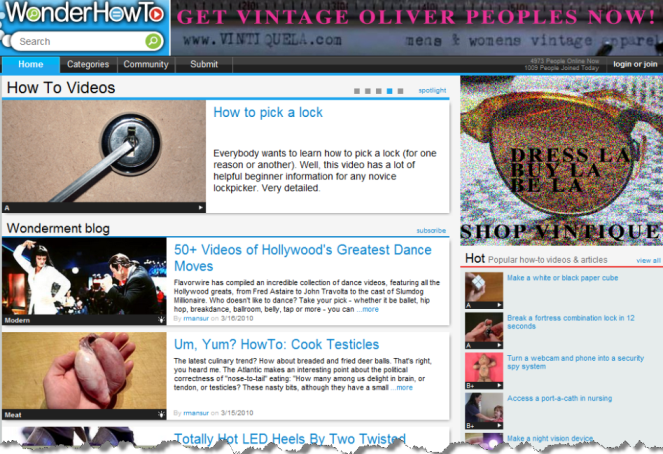 WonderHowTo.com is a community-fueled, search engine and directory for free "how to" videos. The site compiles a bunch of videos that tackle an array of subjects in over 35 categories and 424 subcategories. A great place that teaches you how to do things on your own.
HowStuffWorks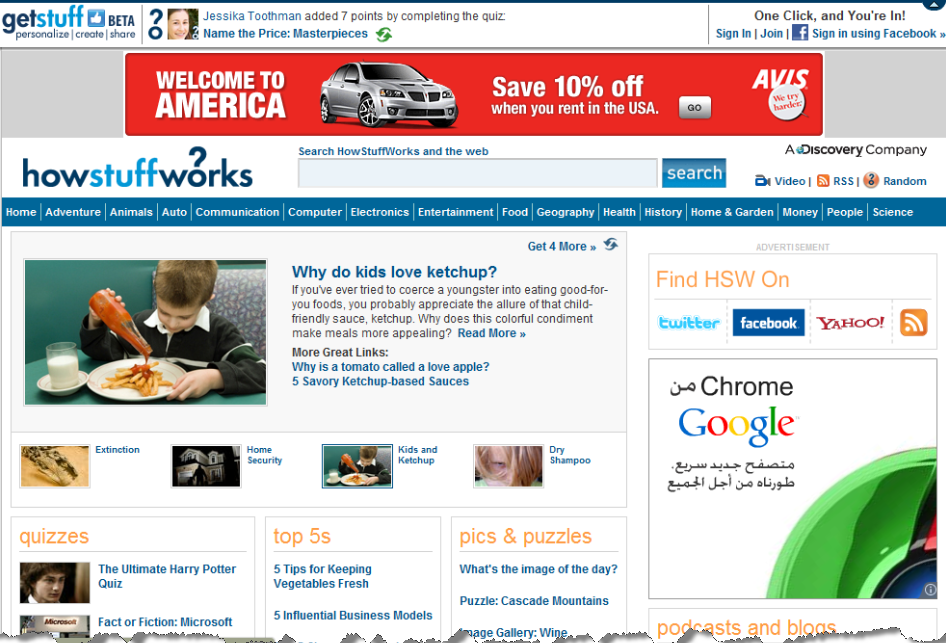 HowStuffWorks.com explains thousands of subjects relating to how the world works. From autos to animals, health to history, money to people and more; everything and anything you've ever wanted to know about is there – and is explained in a simple and clear-cut way that anyone can understand.
5min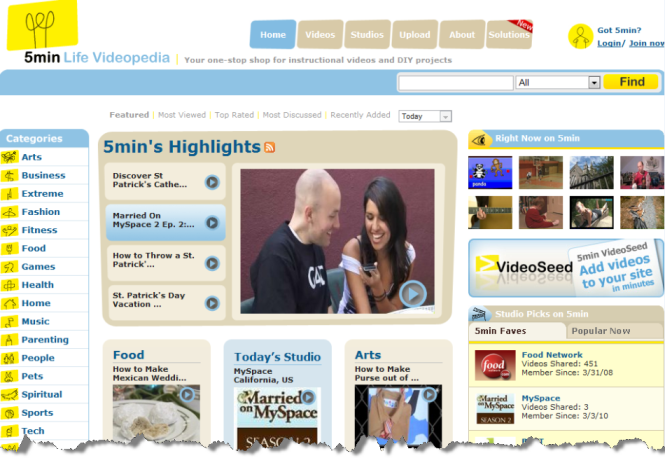 The concept behind 5min.com is rather unique and simple: it's the idea that any solution can be visually explained in 5 minutes or less. The site includes a vast library of "how to", instructional and knowledge-based videos that are neatly classified under 20 categories and 120 subcategories. Users can both contribute and expand their knowledge in areas such as arts, fashion, food, business, parenting, sports and much more.
VideoJug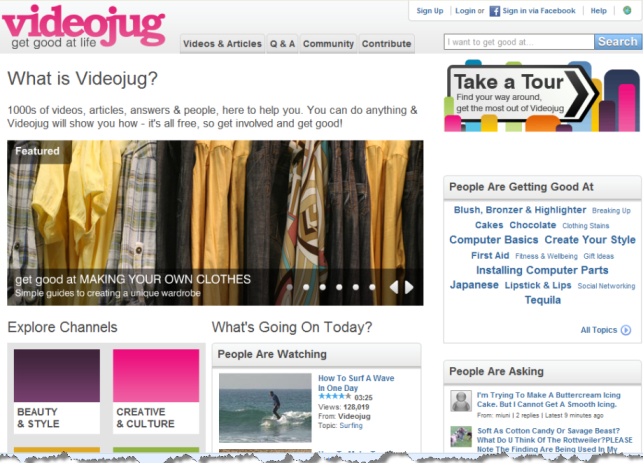 Videojug.com includes over 60,000 thousand professionally produced "how to" and "ask the expert" videos and articles to help you "get good" at almost anything you want. The nice thing about this site is that each listing has the process written out step by step making it easier for you to follow along while watching.
MindBites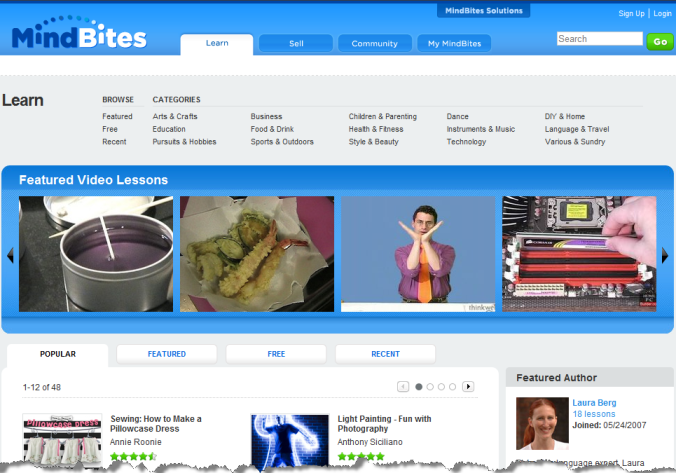 MindBites.com is a place where people can share what they know and earn money for themselves or charity by selling valuable video tutorials. The site provides a massive library of premium, high quality and professional content to people that want to learn and are willing to pay for it.
What other video sites do you use? Post your comments.