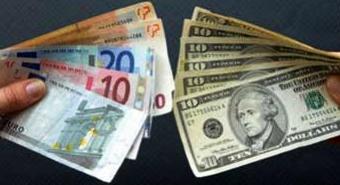 Is there anything you can't do or share on Facebook? Apparently not! It seems that the ever so popular and powerful social network does more than just allow you to connect with 'friends' and share photos, videos, messages, statuses, web links…Now, you can also transfer small amounts of money of up to €50 or about $68 [only Euros and US dollars for now – Sterling support by the end of the month] to friends (only) using an application called Buxter.
The application was developed by ClickandBuy; a London based payment service geared towards "normal" Facebook users and application developers and marketers,. It allows users (friends) to quickly and securely exchange money among each other as well as buy Facebook applications.
ClickandBuy already has around 13 million users. New Facebook members wishing to transfer money through Buxter will need to sign up for a ClickandBuy account first. Although the transfer of money between ClickandBuy accounts is free, moving money to other accounts such as a bank account, will be subject to a 1.9% charge (of the amount) or $3 (€2) – whichever is greater.
Other services that ClickandBuy offers Facebook users:
Send and receive money
Withdraw money form ClickandBuy account
Upload money from ClickandBuy account to Buxter account
Purchase Facebook applications
Do you think this service will take off? Would you use it? Post your comments.
[image credit: www.france24.com]
[sources: telegraph.co.uk, clickandbuy.com, CNN Tech]