I originally published this post on Feb. 12 – but I've updated it by adding another picture of the famous Kulula infographic plane as well as a few more cheeky labels.
As if flying wasn't frightening enough these days, one airline decided to scare the crap out of its' passengers even more, by painting an idiot's guide to aviation on the exterior of its' plane. Kulula, a budget South African airline, has decorated one of their new boeing 737-800s into an idiot's guide to aircraft mechanics. I can understand a big, highly recognized airline doing this for laughs and originality points; but an african airline? Really? Do they not have a shaky reputation as it is?
Maybe I'm being a bit harsh, cause the design really does rock!
But enough said…you need to see this infographic style flying tutorial for yourself!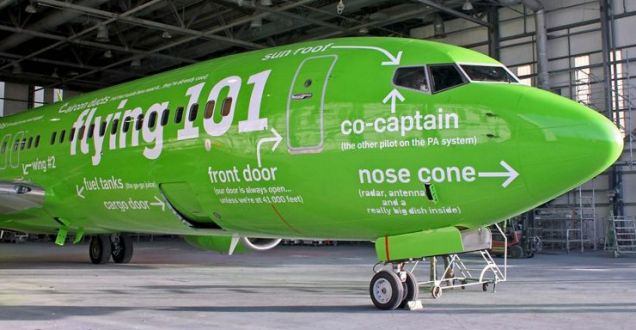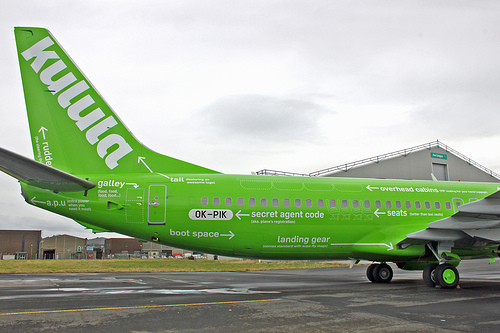 Other cheeky labels on the plane include:
The Big Cheese

– for where the pilot sits

Avionics (fancy navigations stuff)

Black Box (which is actually orange)

Loo (

mile high club initiation chamber)

Wing #1

and W

ing #2

Engine #1

and

#2 (26,000 pounds of thrust)

Back Door (no bribery/corruption here)

Seats (better than taxi seats)

Rudder (the steering thingy)

Fuel Tanks (the go-go juice)
I have to admit that Kulula gets an A++ for instructiveness and originality but a big fat F for frightening the f%#@ out of its' passengers!
[image credits: 1 – metro.co.uk, 2 – via www.coolinfographics.com]