Today, the best, most high-tech gaming consoles will run you anywhere between $250 to $500 – depending on what region of the world you live in. In america, I think the Nintendo Wii starter bundle goes for about $220 and the Playstation 3 for around $300. And those, as well as others, include surreal high definition graphics, mind blowing games and internet downloads and updates.
So the question remains: why in God's name would someone pay $13,000 for a 22 + year old, ice age console with one controller and 5 original games?
Well, it seems that one of the games included is a rare copy of family fitness stadium events – one of the 2,000 ever made in 1986 by the Japanese toy company, Bandai – which ranks 6 out of 20 in the "holy grails of console gaming."
the eBay seller originally posted the item at $9.99 and within hours the bidding had jumped to over $5,000. By February 10th, it had sold for an astonishing $13,105 to what can only be described as an avid/fanatic gaming collector.
I think this would be a good time for all of us to go attic hunting and see what goldmine could be sitting in an old cardboard box rotting away.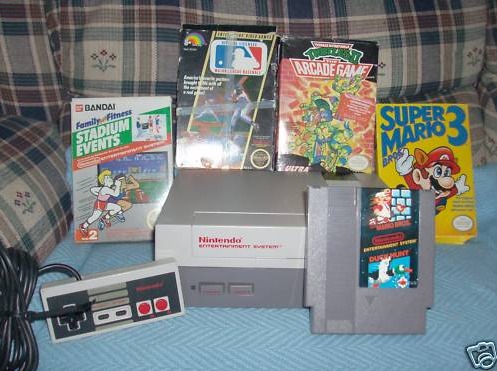 [image credit: via boinboing]
[sources: NBC NewYork, Top Tech Reviews]