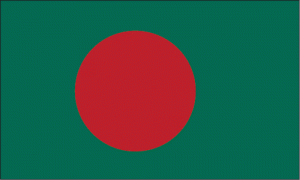 a 16 year old girl was lashed 101 times after village elders decided that was the suitable punishment for becoming pregnant outside marriage – on the other hand, the 20 year old rapist was pardoned with a pat on the back!
human rights activists say that the girl was too ashamed to report the rape and was quickly married off to a man from the neighboring village – however, he divorced her a month later when medical tests revealed she was pregnant.
oh and in case all this wasn't enough, the girl's father was fined taka 1,000 (about $160) by the village arbitrators who went on to issue another fatwa saying that her family would be ostracized if he failed to pay the fine.
any thoughts? post your comments.
[image credit: cia world factbook]