it seems that everywhere you turn, twitter is flying around somewhere! tweet this, retweet that, follow her, dm me, let's tweetup, what's trending, #hashtag, bla bla bla… all this 'twingo' (twitter lingo) talk has got my head spinning faster than a ten speed 'twicycle'! it seems that pretty much anybody and everybody is tweeting these days –  including companocialies, celebrities, bloggers, pets… sound familiar? it's like facebook all over again. so it seems to me that if you're alive/breathing, you're most likely twittering.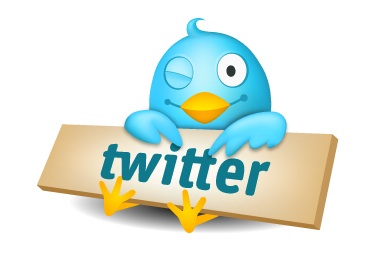 personally, i think it's a fantastic social networking concept for businesses, public figures, celebrities, bloggers, anyone i suppose  – especially for startups trying to get the word out, companies launching a new product, bloggers publishing a new post, artists promoting their latest album, individuals boasting their latest achievements… you get the idea! however, i find it a bit less captivating to follow personal updates from regular folks about things like what movie they're going to see, what club they're going to, how bad their hangover is, what dishwasher they just bought… but again, that's just my opinion.
on that note, i thought it would be interesting to see a few of the famous individuals that are using twitter. and let me start with the most recent addition as of a few hours ago, bill gates – who unsurprisingly amassed over 100,000 (and counting – at a ridiculous rate) followers in no time – much like his fortune :)! other big names include: barack obama, richard branson, oprah winfrey, barbara walters, larry king, erykah badu, stephen fry, lance armstrong, al gore, demi moore, alicia keys, snoop dogg, britney spears, shakira, rick sanchez, 50 cent, tina fey, kayne west, jim carrey, john mccain, joe biden, ashton kutcher, jennifer lopez, shaquille o'neal, martha stewart, mariah carey, ellen degeneres… and coming soon…nittyGriddy. i suppose it had to happen ;)!
[image credit: jamie huskisson]