there's a new facebook and bbm (blackberry messenger) craze that's been going around for a few days now – bra color status updates. except, no one really knows why and how the 'what color is your bra?' meme started. in case you haven't seen it yet, here's what's been going around both facebook and bbm and i'm sure some other social networking sites.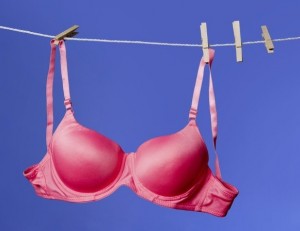 "we are playing a swedish game…some of you might find it silly but it's gonna be fun

write the color of the bra you are wearing on your status – just the color and nothing else! send this to all your female friends…no men! would be fun to see how it spreads…and all the men will wonder why all the girls have a color in their status. lol have fun".
as a response, women (and oddly enough, some men) have been posting single word updates with the color of their bra – hence the white, black, red, hot pink, none… updates that you've been reading everywhere – needless to say that beige and off-white were not the top posts – seeing their lack of sex appeal.
after a quick google search to try and get to the bottom of where or how this trend started – i came across a few news reports and blogs, such as the belly beyond and newsweek.com blogs, which suggest it could have something to do with breast cancer awareness.
i, as well as other inquiring minds, have yet to find out the true source of this trend and what it really means. only speculations thus far. therefore, if you have any information whatsoever – by all means, post your comments.
[image credit: www.oopshi.com]