the much spoken of and awaited google phone – nexus one – will be revealed on january 5th at a google press conference at their mountain view hq. the mystery to this htc made, android* powered device, is finally drawing to an end, as pretty much every tech site and blog has managed to leak a picture along with the specs and price.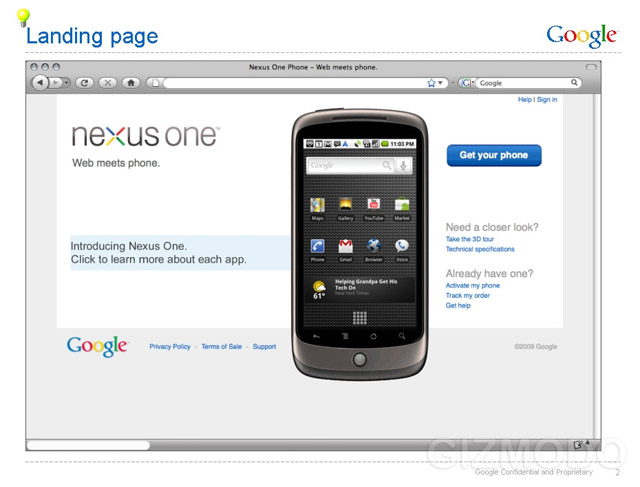 i'm assuming that most people reading this post have heard something or other about the google phone.  and if you haven't…well, here you go! below is a list of things we know so far about the phone, or more like – what we think we know! for all you anxious phone maniacs, you'll just have to wait till january 5th to know all the nittygritty details – unless…you have a really good and sneaky friend at google!

highlights from full specs:
11.5mm thick
1ghz snapdragon processor
512mb ram, 512mb rom, 4gb microsd in-box expandable to 32gb
5 megapixel camera with mechanical af and led flash
confirms to work on t-mobile 3g and at&t edge
3.7-inch wvga amoled display
pricing:

price: $530 unsubsidized and unlocked, $180 at t-mobile with a 2 year contract.
rate plan: $79.99 per month on t-mobile, which includes unlimited texting/mms/web data + 500 minutes.
purchasing: it will be available for purchase at google.com/phone.
cancellation: if you cancel within 120 days, you must pay the subsidy difference ($350), or return the phone to google.
*android is a software platform for mobile devices based on the linux operating system and developed by google and the open handset alliance
*according to www.nexusoneblog.com engadget got the full terms of sale for the nexus one
*source for specs: www.nexusoneblog.com