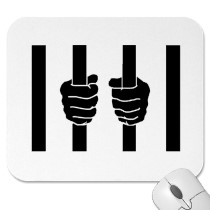 There are a couple hundred million blogs floating around the blogosphere. And as I've recently learned, it pretty much seems like anyone and everyone from everywhere, is blogging or using some other form of social media; from normal folks to big time celebrities – they've all got something to say; including me :)! Therefore, it's somewhat less newsworthy when you hear of someone, especially a famous person, jumping on board the "blogotrain" and starting their own blog. However, it's generally more fascinating when they do so from prison!
There are actually a large number of "jailhouse bloggers" that exist. But for now, check out the 5 that I visited below.
Scroll over texts and images for Image Zoomer.
This blog is by none other than famous rapper, Lil Wayne, who was sent to prison last month on a weapons charge. No stranger to social media [2nd most popular artist on MySpace, sports blogger for ESPN and recent Twitterer], Lil Wayne has found a way to continue communicating with his fans through his newly set up blog WeezyThanxYou.com.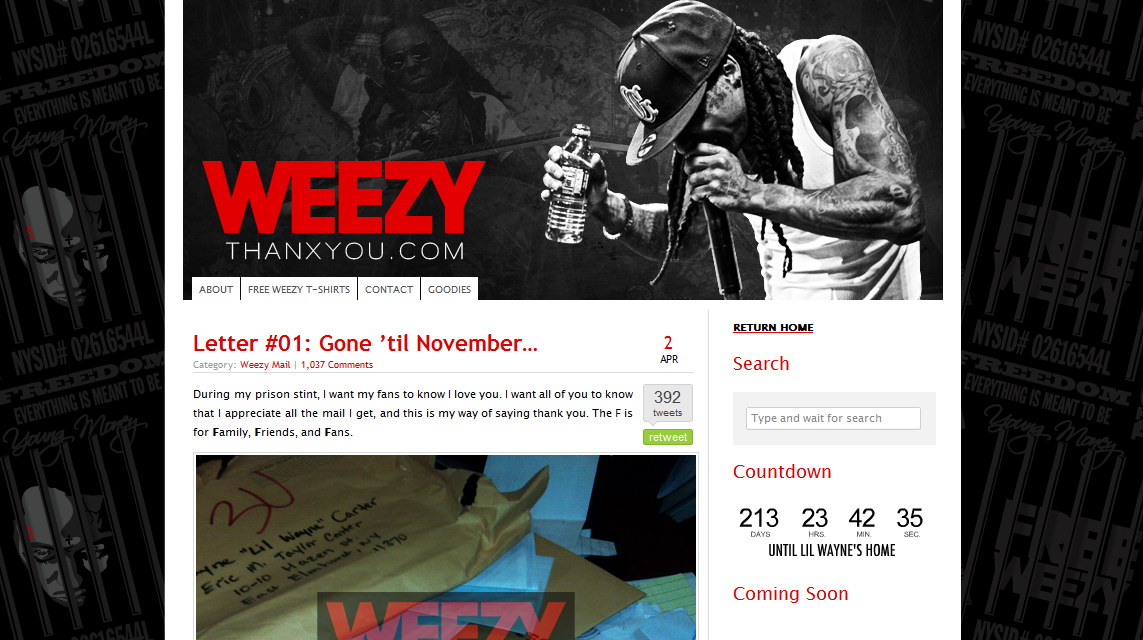 Maurice Clarett, former running back for Ohio State, has served nearly half of a 7 1/2 year sentence for aggravated-robbery and gun convictions. Since October 2008, he has been blogging about his life in prison on The Mind of Maurice Clarett. Although he doesn't have internet access in jail, he sends his entries to family members who post them for him.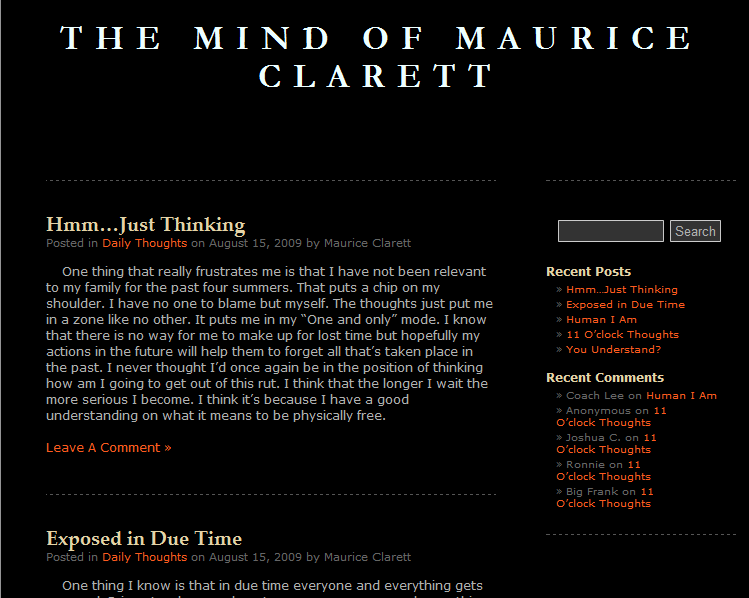 Shaun Attwood aka Jon is a British stockbroker and rave organizer that was formerly incarcerated in Madison Street Jail in Phoenix, Arizona for allegedly being the head of a club-drug conspiracy. In his blog Jon's Jail Journal, which he started back in 2004, he writes prison stories about his friends inside, documents the inhumane conditions of the cockroach-infested jail and campaigns against Sheriff Joe Arpaio. You can also view Atrwood's full profile on MySpace.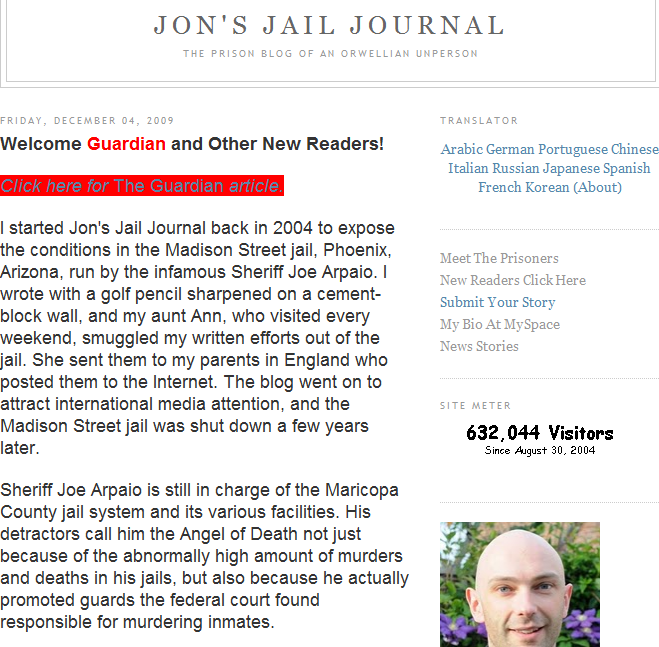 Prison Pete is currently an inmate and an unemployed programmer in a New York state prison. He has spent the past 10 years of his life living behind bars while regularly updating his personal prison diary since 2004. Since he has no email or internet access, he types his letters which he then sends to his friend and blog editor.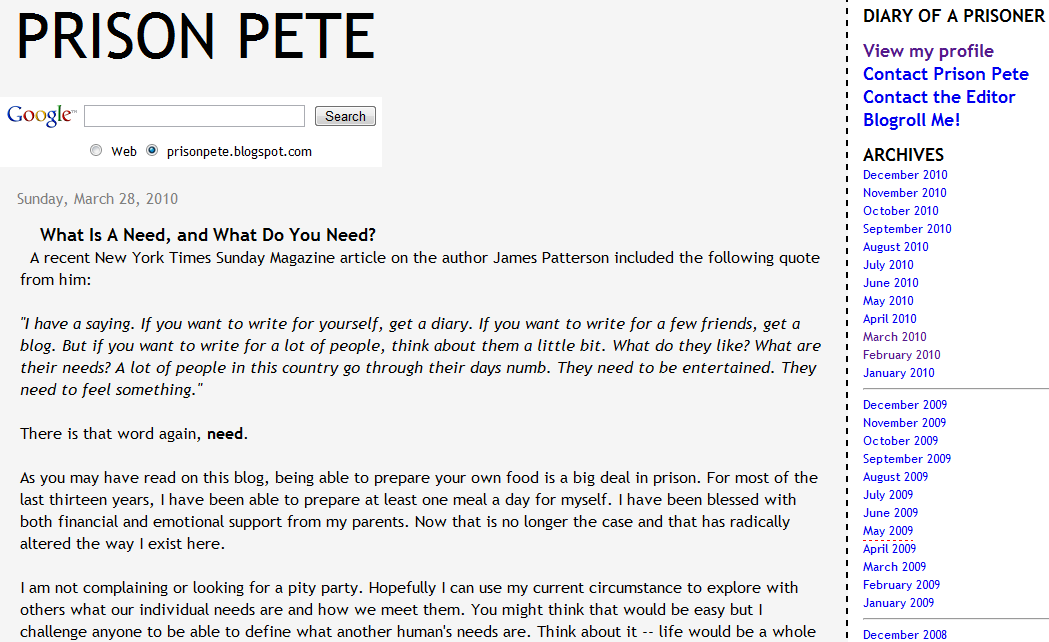 Ted Braden is a 20 year old boy that was arrested for trafficking MDMA (Ecstasy). He now resides in his cell at RMC-Main in Lake Butler Florida. Since Braden doesn't have access to the internet, he writes letters to his mom Kelly Shannon Kelly, recounting stories of his crimes, arrests, life in prison and so forth. She then posts them on his blog Teen in Jail in an effort to relay his message to others so that they don't make the same mistakes. You can follow Mrs. Kelly on Twitter.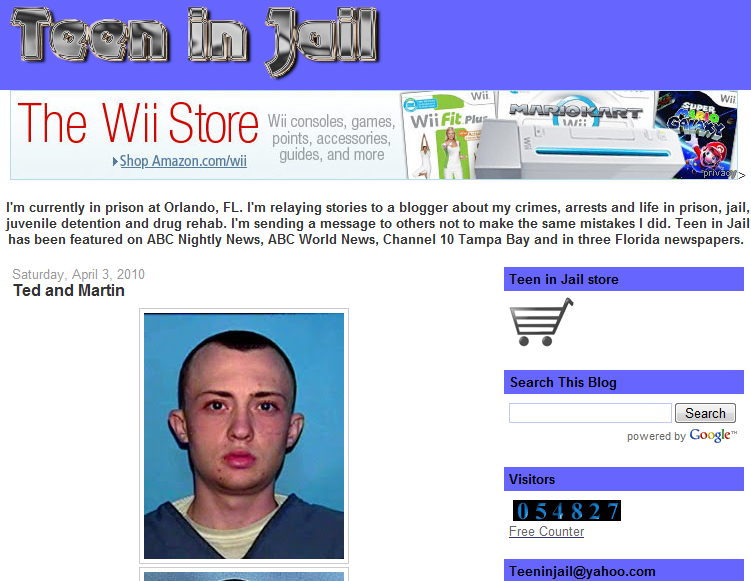 [image credit: (top left) Zazzle.com]